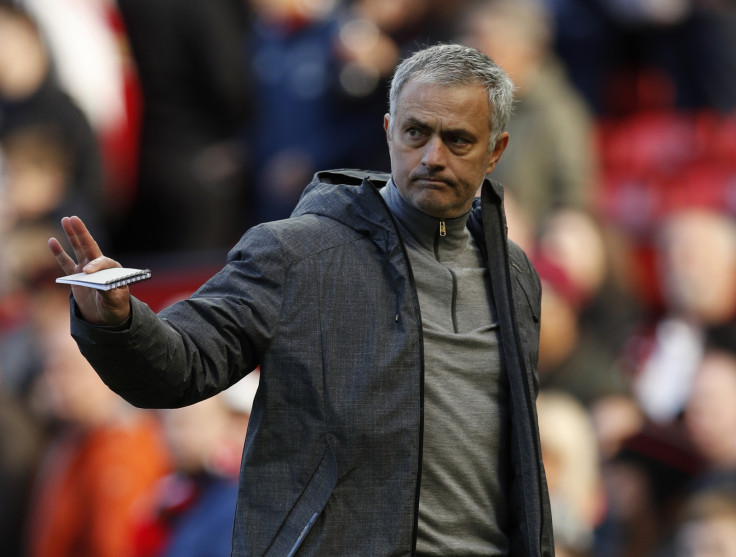 Manchester United manager Jose Mourinho has launched a scathing verbal assualt on his attackers and voiced his frustration at the inconsistency of some of his Old Trafford stars. United slumped to a 0-0 stalemate against West Bromwich Albion on Saturday afternoon (1 April) and failed to close the gap on the UEFA Champions League spots in the process.
Mourinho did praise some of his players for their performances against the Baggies, who were as dogged and resolute as ever, but the Portuguese was less complimentary about his forward-line and believes it's high time his side started "killing" their opponents.
"At some clubs, talent is always welcome even if it's not consistent," Mourinho was quoted as saying by The Daily Mail. "One day yes, one day no. For teams at this level if you want to win things, you need to be consistent. Today for 90 minutes, Antonio Valencia was consistent, Marcos Rojo, Eric Bailly, Ashley Young, Marouane Fellaini, Michael Carrick. The other ones were not consistent.
"It was a flash of talent, a glimpse. Almost a goal, but we need to kill opponents. Somebody who saw our goals record would think we are a defensive team, a counter-attack team that doesn't have ambition. But it is completely the opposite."
Zlatan Ibrahimovic and Juan Mata have been Manchester United's leading lights in an attacking sense this season, but the Swede and Spaniard were not available for the clash against West Brom through suspension and injury respectively.
Mourinho thinks the Red Devils would be in a very sorry state without the aforementioned duo and has called on the likes of Marcus Rashford and Anthony Martial to share the goalscoring burden.
"Rashford, Lingard, Mkhitaryan, Martial, see how many goals they score," The Manchester United boss added. "Zlatan and [Juan] Mata are the ones with more goals. If it wasn't for them the situation gets even more difficult.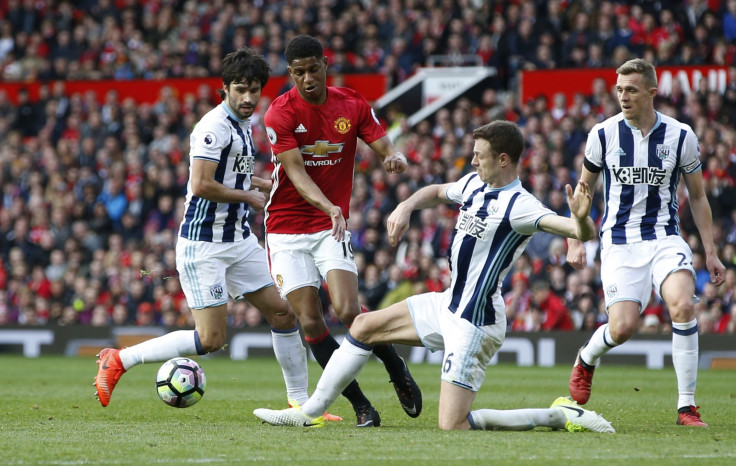 "This is déjà vu all season, We're not consistent. We miss easy chances. We have moments or periods when we push, but then a couple of players disappear for 10 minutes, when you don't see them. You always see the same people, the same guys in front, pulling the train. It's disappointing."
Mourinho's anger was fuelled further when he was asked by a BBC Sport reporter if he thought the game between his side and West Bromwich Albion was even. United failed to register a shot on target in the first half but seemed to criticise Tony Pulis' side for their rather negative approach to the clash.
"You think that game was even, seriously? 'I'm sorry to say but it's a silly question," Mourinho said.
"When one team crosses the midfield line once in 90 minutes and the other team is for 90 minutes with the ball in the opponent's half and trying and trying and trying and trying, you are telling me that one team cancelled the other one, and each other?
"We didn't have to defend. We didn't defend. We had the ball all the time and David De Gea was sleeping and because he was sleeping he made that funny thing. I was laughing with that funny thing because it was the only way to react to that."
Mourinho will be hoping for a reaction from his Manchester United players in midweek when they face Everton at the Theatre of Dreams. The Red Devils drew 1-1 with the Toffees earlier in the season and despite their 3-1 defeat by Liverpool in the Merseyside derby, Ronald Koeman's men are one of the form teams in the English top-flight this year.