Jose Mourinho has conceded that Manchester United will not make the top four of the Premier League following his side's 2-0 defeat at Arsenal. The Portuguese boss said his focus was now on winning the Europa League rather than in the next league game at Spurs.
Goals from Granit Xhaka and Danny Welbeck gave Arsenal the three points at the Emirates Stadium and left United four points behind fourth-placed Manchester City with only three games left, a situation Mourinho said could not change.
"It's impossible for two reasons," Mourinho said after the Arsenal game. "I don't think the others playing one match a week are going to lose. And because we go with everything on Thursday and cannot go with everything at Tottenham."
He made eight changes to the side that won 1-0 at Celta Vigo on Thursday in the first leg of the Europa League semi-finals.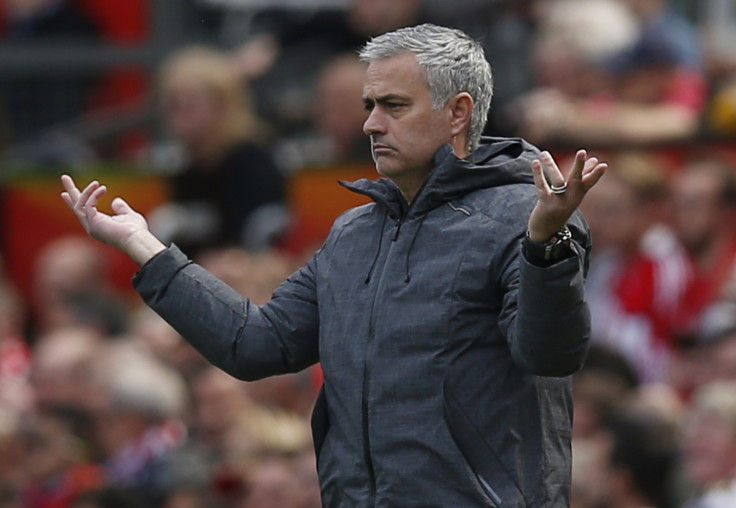 "Even if you go with everything at Tottenham, it's difficult. Without everything, it's more difficult. Then Southampton and Crystal Palace. I don't think we have any chance of the top four. We have to chase the Champions League by trying to win the Europa League.
"My changes were not to improve my team but to give rest to the people who need rest. Now they have 90 minutes in their legs and they will be ready to play Thursday. We will have our core ready for a very important match."
Nevertheless, he hailed the performance of his fringe players and said Arsenal were lucky to get the three points.
"I am disappointed with the result but not the performance at all. I liked very, very much the individual performances and I also liked them collectively.
"We lost because we didn't score and we had great chances to score before them. They had the luck of that goal, and we didn't score before them.
"Apart from that, I cannot demand more from players that didn't play one minute of football in the last seven weeks. We didn't deserve to lose. It was an incredible deflection [for the first goal by Xhaka]. It was a long-distance shot. Then the ball made a very strange flight, but that's football.
"Arsenal were not better than us. They scored, they won. Congratulations."