Manchester United manager Jose Mourinho has backed Arsene Wenger to continue as Arsenal manager next season.
Mourinho, 54, enjoyed a fierce rivalry with Wenger, 67, during his two stints as Chelsea manager, once labelling the Frenchman a "specialist in failure".
But ahead of United's trip to face Arsenal on 7 May, the Portuguese coach said he was unhappy to see any manager lose his job.
Wenger, who joined Arsenal in 1996, is under increasing pressure to step down after a poor run of form that has seen the Gunners drop down to sixth place on the league table.
The north London club exited the Champions League at the round of 16 stage after a humiliating 10-2 aggregate defeat to Bayern Munich, leaving the FA Cup – where they face Chelsea in the final on 27 May – as the only piece of silverware they can win this season.
"I feel sympathy for all the other managers because we live through the same pain. Everyone," Mourinho was quoted as saying by ESPN.
"Football has changed. Now it is a game that makes it impossible for managers to stay in their position for a long time.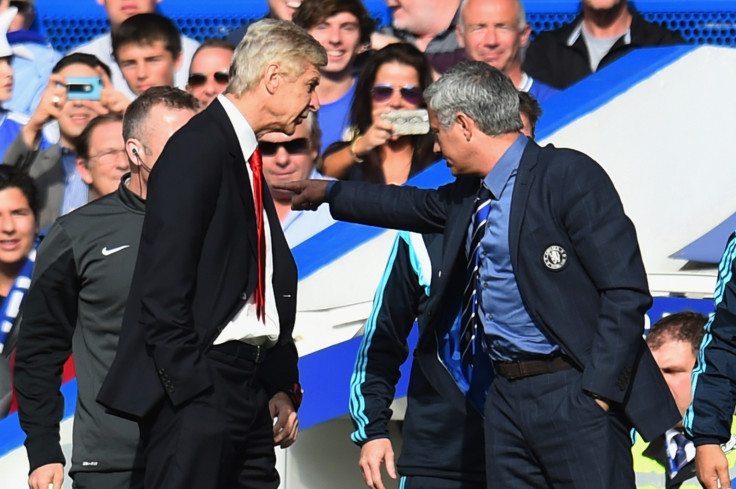 "Football now means if you don't get success then you are gone – so yes, I feel bad for other managers. When you are at one club for 20 years it is impossible to have success every single year. Even Sir Alex [Ferguson] will tell you that.
"The truth is that I hope Wenger keeps his job at Arsenal. I really do. I hope that the club trusts him to make things better. I think that Arsene is probably the last example of a manager who brings stability to a club over such a long time."
Mourinho went on to say that Wenger should be allowed to leave Arsenal of his own accord, considering his long years of service to the club.
The 54-year-old stated: "Sir Alex was the same at United and he was able to leave when he knew it was time to leave. I hope that it is the same with Wenger. Why not?"