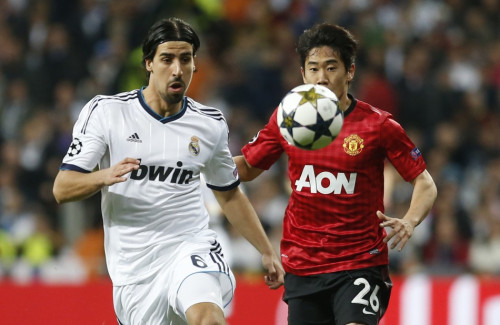 Jose Mourinho has reportedly earmarked Sami Khedira as one of Chelsea's main summer targets after the German international played an instrumental role during the Portuguese's spell at Real Madrid and could be tempted to leave La Liga.
The 26-year-old midfielder is currently out of action due to a long-term knee injury that may even rule him out of the World Cup but Mourinho is keen on reuniting with him at Chelsea next season, after battling Manchester United for his signature last summer.
According to Spanish newspaper Mundo Deportivo, Mourinho have already approached the player during his recovery from injury and is keen to find out his intentions for the future, possibly regarding a move to Stamford Bridge in the summer.
The German international has been an important player for both Real Madrid and Germany since he joined Los Blancos in 2010 but he has been heavily criticised by many pundits who suggest that the Spanish giant are playing much better now without him.
Indeed, he recently revealed that he feels insulted by the Spanish press, increasing speculation regarding his exit at the end of the season.
"I feel insulted by the Spanish press, I will never be one of their favourite sons. I began the season on the bench and once again I've been made a scapegoat. They don't value me, even when I play well. I'm not Spanish, I didn't cost a lot and I'm a disciple of Mourinho," Khedira said.
Mourinho had some issues with a number of Real Madrid players during his time at the Santiago Bernabeu but at the same time he forged a close relationship with other members of the squad, especially Xabi Alonso, Alvaro Arbeloa and Khedira.
Carlo Ancelotti, who replaced the Portuguese boss last summer at Madrid, has also shown faith in Khedira, using him regularly until his injury but with the team currently excelling with Xabi Alonso, Luka Modric and Di Maria in midfield he may consider selling the German to recoup some money.
Manchester United were also keen on his signing last summer and reports in Spain even suggested David Moyes' side had a £34m offer rejected on deadline day for the German star.