Jose Mourinho has demanded more transfer funds after admitting that "spending £300m is not enough" to compete with runaway Premier League title favourites Manchester City.
Manchester United are at risk of falling 15 points behind Pep Guardiola's team after they could only manage a draw against Burnley on Tuesday, 26 December. They were staring at a defeat but Jesse Lingard ensured they took home at least a point with an injury-time equaliser.
Mourinho continues to maintain that the team is still in the rebuilding phase despite having spent close to £300m since taking over the reins at Old Trafford. He has indicated that they will continue to spend in the upcoming transfer windows to get them back into title contention.
Meanwhile, City spent over £100m this summer on three full-backs – Benjamin Mendy, Danilo and Kyle Walker – this summer, which was a first. Mourinho brought in three signings as well – Romelu Lukaku, Victor Lindelof and Nemanja Matic – and was keen on adding a fourth but was priced out of a move for Ivan Perisic by Inter Milan.
The Portuguese manager feels that the big clubs are punished in the transfer market as selling clubs demand inflated fees depending on the stature.
"We are in the second year of trying to rebuild a football team that you know is not one of the best teams in the world," Mourinho said, as quoted by BBC Sport.
"Manchester City buy full-backs for the price of strikers," he explained. "[Spending £300m] is not enough. The price for the big clubs is different than for the other clubs. The big historical clubs are normally punished in the market because of that history."
The United boss also took a pop at rivals Arsenal, Tottenham Hotspur and Chelsea, suggesting they are not big clubs as they do not have the history that the Red Devils have. Mourinho believes the aforementioned trio do not have the responsibility of winning the Premier League title, unlike United, who should be challenging for the title every year owing to their history. United are the most successful team in England in terms of domestic league titles, having won it 20 times.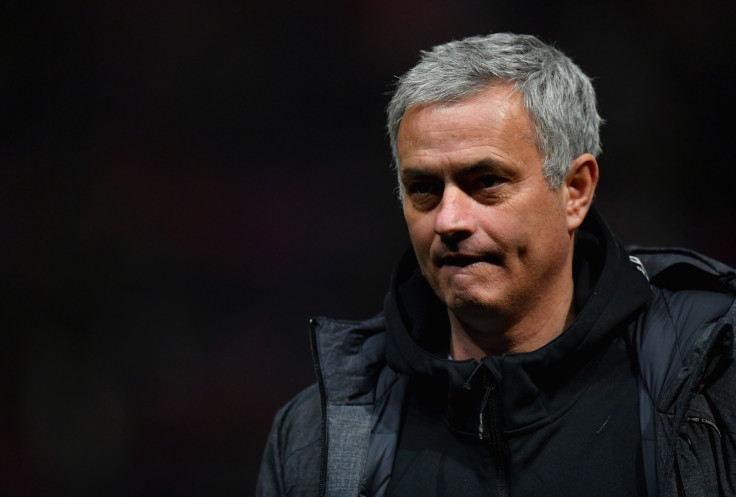 "When you tell a club like Man Utd, do you think Milan is not as big as us? You think Real Madrid are not as big as we are?" the Portuguese coach said.
"I know what a big club is. One thing is a big club and another thing is a big football team. They are two different things.
"When you speak about responsibilities to win the Premier League, Tottenham doesn't have that responsibility because they are not a club with the same history as us," Mourinho explained.
"Arsenal don't have the responsibility to win it. Chelsea don't have the responsibility to win it. When you speak about big football clubs, you are speaking about the history of the club."