Marouane Fellaini has thrown his future at Manchester United into doubt by claiming that he does not know where he will be playing next season.
Fellaini, 30, is in the final 12 months of his Old Trafford contract and will be free to speak to foreign clubs from January.
The Belgium international confirmed that he had turned down an offer from United to extend his contract beyond the summer and said that he was expecting the club to come back with another offer in the coming weeks.
However, the former Everton midfielder insisted that he would not be rushed into making a decision over his future.
"If Manchester United did not want me anymore, they would have said that a long time ago," Fellaini was quoted as saying by Goal.
"They made me an offer, and probably another one will follow. Whether I will accept it, I don't know. You can't arrange something like that in an instant.
"We (Fellaini and United manager Jose Mourinho) talked about it. The coach is someone who respects the decisions of his players."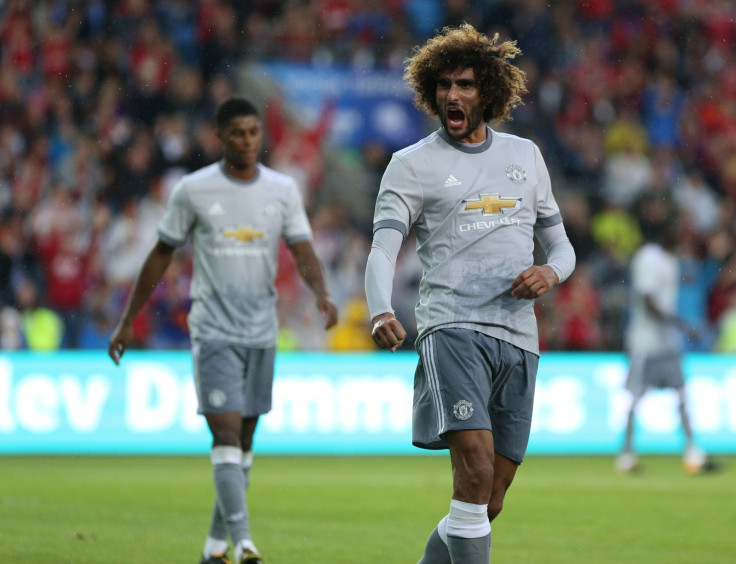 Fellaini, who is currently out of action with a knee injury, has been linked with a £8m ($11m) move to Besiktas in January, while Arsenal, Juventus and Paris Saint-Germain have all been touted as potential destinations.
"Honestly, I don't know," the Belgian said when asked where he will play next season. "I have something in my head, but I cannot tell you yet.
"This is my 10th season in England. Except for the very first season at Manchester United, I have only known good times. Five years with Everton, five years with United.
"It always takes several years for your ties to be forged. I know everyone here, that's nice."
Mourinho has often lavished high praise on Fellaini, who joined United from Everton for £27.5m in 2013. The Portuguese coach said back in October that he was "worried" over Fellaini's future and has described him in the past as a key player in his squad.