Manchester United boss Jose Mourinho wants Wayne Rooney to stay at Old Trafford despite interest from boyhood club Everton as he believes Zlatan Ibrahimovic's future lies with the Red Devils.
Rooney's future has long been a bone of contention among United fans and with strong rumours of a huge summer move for Atletico Madrid superstar Antoine Griezmann, it seems the England captain's time in Manchester is coming to an end.
But now Mourinho, who has often left Rooney on the bench this season, has stated his desire to keep the 31-year-old in his squad for next year and described a potential move to Everton as "nonsense".
"So shall I do the questions then?" the Manchester United boss said in his press conference. "Wayne Rooney to Everton? I only can say that in the final, at 2-2, with the team possibly going to play 40 more minutes, Rooney was ready to be introduced.
"He's not a player you play in the last minute, to give him a gift to be in a winning final, he's a player you trust and you are going to play, with making probably your crucial change.
"Until the end of the season, 100% he is with us. Next season, I would like him to be with us because he is always a player who is always very important, but I cannot say [if he will definitely be at Manchester United]. He is selected for tomorrow with possibilities to play – to start or to be on the bench.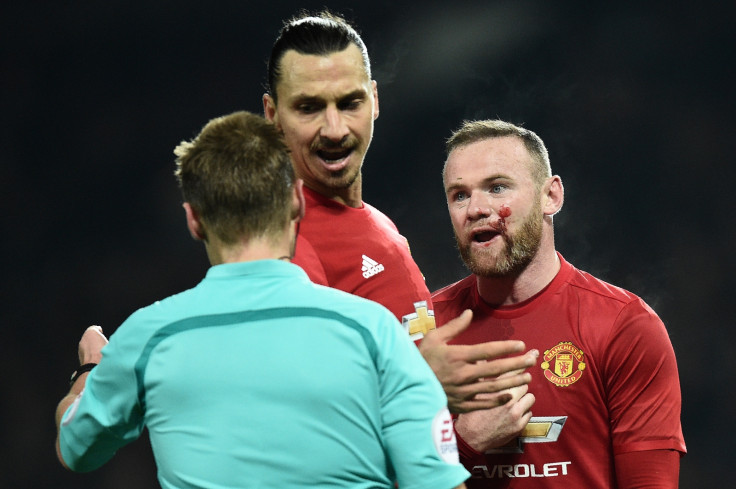 "Since the moment he decided to stay and help the team, he is an important player for us, and I think by giving you these two little – or big tales - all the talk about Everton makes no sense."
Rooney's future is certainly up in the air, but indomitable Swede Ibrahimovic is set to stay at Old Trafford for at least another year. The former Barcelona forward has scored 26 goals in 38 games for Manchester United this season and Mourinho believes he will prove to be just as important in his second campaign in the Premier League.
"I see him staying with us, because the initial agreement was to come for us for one year, plus us to have the option for a second," Mourinho added. "I see him staying with us after an amazing, successful first season. Zlatan will be fundamental in the second year of this team. My feeling is that he's really proud of himself, of his success and his situation, so I see him staying with us."