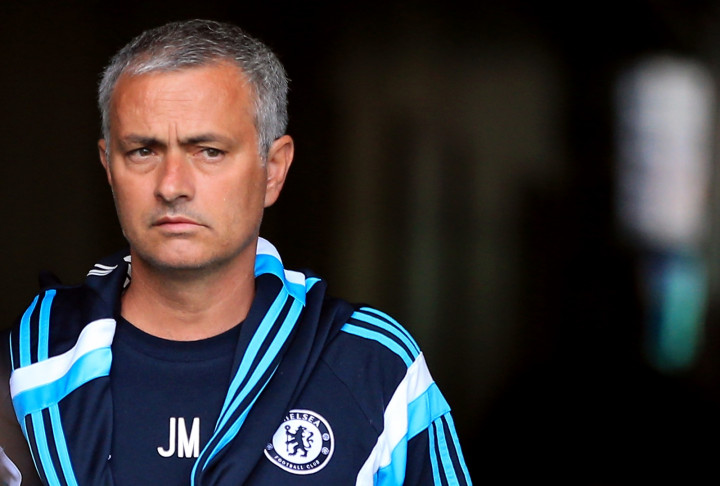 Jose Mourinho has decided who will be his No.1 goalkeeper for Chelsea this season, but will not inform Petr Cech or Thiabout Courtois of his decision until 24 hours before the Premier League opener against Burnley.
Courtois played a full 90 minutes at Stamford Bridge for the first time since joining the club from Genk three years ago as they beat Real Sociedad in their final pre-season friendly on Tuesday evening.
The 32-year-old Cech meanwhile had featured in all but 45 minutes of the club's pre-season campaign prior to last night while his young rival took an extended break following the World Cup.
"I played Thibaut for 90 minutes because he was injured and didn't play last weekend," Mourinho told the club's official website.
"Petr played two matches in Turkey and the first half against Ferencvaros. Since he arrived Courtois has only played 45 minutes against Werder Bremen, he needs to play."
Cech has been an immovable object in the Chelsea goal for 10 years since arriving from Rennes in 2004. However, Courtois' magnificent three seasons on loan at Atletico which culminated in a La Liga triumph last season have seen him return to west London with a reputation as one of the finest goalkeepers on the planet.
But with both vying to become number one at Stamford Bridge, Mourinho is keeping his cards close to his chest.
"The fact Courtois played 90 minutes wasn't me saying he is first choice for Monday. It is because he didn't play the last three matches.
"The players don't know (who is first choice). When will I tell them? On Sunday."
Cech, who underwent shoulder surgery at the beginning of the summer after missing the season run in last term, has said he is settled in London and will continue to strive to be the club's first choice.
However, his agent revealed last month that a queue of Europe's elite clubs will be lining up should the Blues make the experienced stopper available before the transfer window closes.
Speaking to the Czech press in July, Viktor Kolar said: "We have not been given any signals that Petr would be made available [for transfer]. If that was the case, though, you have to realise that Petr is one of the world's top goalkeepers and has a certain salary. There are not many clubs who could afford to sign him.
"If he were to leave, we're discussing two or three clubs in the world. The situation has developed in a way, of course, but for now he is staying at Chelsea."
Chelsea begin their Premier League campaign against Burnley on Monday.