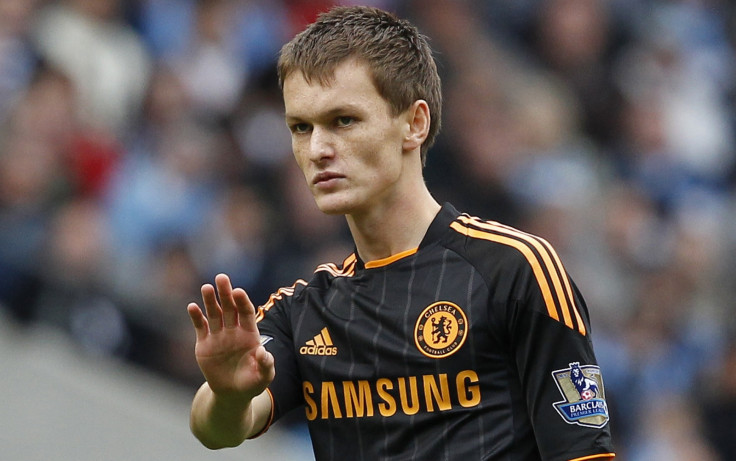 Josh McEachran says Chelsea's revolving door transfer policy meant he was left with no choice but to leave the club for Championship side Brentford.
The 22 year old moved to Stamford Bridge as a academy player in 2001 but made just 11 appearances across five seasons as a professional with the current Premier League champions.
Loan spells at Swansea City, Middlesbrough, Watford, Wigan Athletic and Vitesse, coupled with Chelsea signing of a deluge of midfield players during McEachran's five years as a pro, including Ramires, Oscar and Nemanja Matic, had seen him tumble down the pecking order.
McEachran will begin the season at a seventh different club in five years, but having been a victim of the continued influx of players at Chelsea, the former England Under-21 international is relishing the fresh start.
"It was time to get out of Chelsea, I was there for 15 years," he said, according to Sky Sports. "I wanted a fresh start, to get settled and play somewhere week in, week out. Now it's time for me to push on.
"Now I feel settled, I've signed here for four years and I can just get on with my football. And I didn't have to move house.
"I am not saying I should have got more chances at Chelsea. It is not down to me who plays, it is down to the managers, so I am not going to point the finger at anyone.
"It is probably tougher than it was a few years ago, with all the money, but I am not going to say it is anyone's fault.
"The Chelsea badge has been taken off me now so there's not as much pressure. I'm excited to be here and looking forward to playing football.
"First I want to play week in, week out and then, hopefully somewhere down the line, get back in with England."
Chelsea have allowed six players to leave the club on a permanent basis this summer, with Didier Drogba and Petr Cech among the higher profile departures, while Gael Kakuta and Thorgan Hazard left after becoming disillusioned with their lack of appearances.