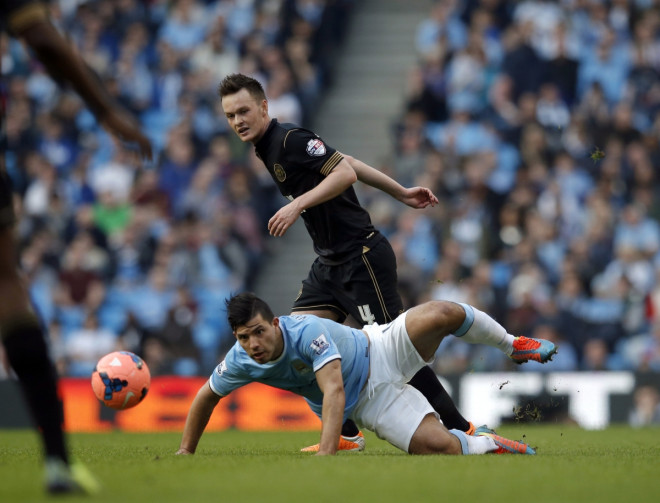 Chelsea midfielder Josh McEachran remains hopeful of fulfilling his potential as the heir to Frank Lampard at Stamford Bridge.
The 21 year old's career has stalled in west London having not started for the club since December 2011 and has had loan spells at Swansea City, Middlesbrough, Watford and Wigan Athletic.
Once considered as a possible long-term replace for Lampard, whose Chelsea contract expires at the end of this season, McEachran has become an afterthought but he remains confident of making an impact with the Blues.
"Chelsea is a top club, so I'm not just going to walk into a team full of world-class players," admitted McEachran. "I need to be patient, keep playing games and hopefully one day get my chance.
"I'm a Wigan player at the moment but I'm still contracted to Chelsea and have got another two-and-a-half years left. At the end of the day I want to play for Chelsea. I still think that's a realistic ambition."
Despite Jose Mourinho's much-fabled reputation for delving into the transfer window to supplement his squad at the expense of the academy – a direction emphasised by the January additions of Mohamed Salah, Nemanja Matic and Kurt Zouma – McEachran remains in constant contact with Chelsea.
The England Under-21 international added: "I still speak to Steve Holland, who is Mourinho's assistant. He watches all of my games and tells me what I'm doing right and doing wrong.
"Eddie Newton comes to watch my games as well and gives me feedback. They don't just send you out on loan and forget about you. They keep an eye on you."
Now on his fourth loan spell since his last Chelsea appearance at Wigan, McEachran has enjoyed a decent start to life with the Championship club and started the FA Cup quarter-final win over Manchester City earlier this month.
"I'm really enjoying it," he said.
"Uwe (Rosler) brought me from Chelsea when I wasn't fit, so for the first couple of weeks I was building up my fitness. I like playing under him because he likes to play the right way.
"If I went to a team that played long ball it wouldn't suit me at all, but Uwe definitely plays the right way and I'm looking forward to the rest of the season."