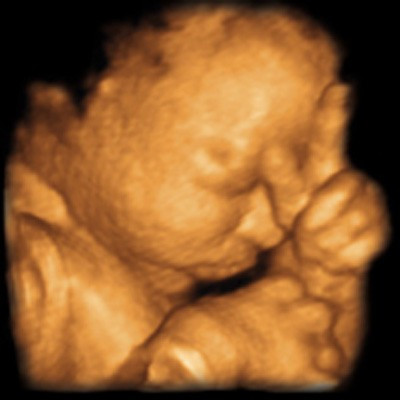 A young couple delivered their own baby in the bathroom of their home in less than eight minutes in one of the speediest births ever recorded.
Joshua Courtney, 21, aided his wife, Natalie Dunleavy, 22, in the delivery of their daughter with only the help of a midwife on the phone.
The couple, from Tingley, Wakefield, said it took but eight minutes from start to finish for their daughter, Bo-Pierre, to be born.
Dunleavy said: "It was so quick it was unbelievable. Josh was amazing. It was an amazing experience to remember."
At first, Dunleavy dismissed her labour pains after falling ill with an upset stomach.
"But then the pains started to get unbearable," she said.
"I just had this urge to go to the toilet, I didn't know why... and my waters just burst and went all over the floor. That's when I knew.
Dunleavy panicked at the thought of the birth as she had developed Group B streptococcus (GBS) and was told by doctors she would require antibiotics.
GBS can cause infection and even death in newborn babies.
"I just started panicking and screaming. Then I realised that I didn't have a choice anyway and there was nothing I could do to stop her coming out."
Bo-Pierre, who weighed in at 8lb 4oz, was considered fit and healthy after a course of antibiotics and will have no long-term damage to her health.
Dunleavy added: "I was in disbelief the majority of Thursday and a bit of Friday and a bit of Saturday. She's not even meant to be here yet, she was due on the 17th."
Proud father, Courtney, told the BBC that he was terrified throughout the birth but is extremely proud of his role.
"I was on the phone to the midwife and all of a sudden Natalie said to me that her waters had broken," he said.
"I ran back into the bathroom panicking like mad. The woman on the phone was trying to calm me down."
He added: "I didn't believe it was me that did it, I think my body went into auto pilot."
The Sun ran a story in October 2007 featuring a mother who gave birth in 120 seconds - what is still considered the fastest ever birth.