Juan Mata is happy with the way Manchester United are playing and believes the Red Devils are "on the same wavelength" ahead of "the most decisive part of the season". United are unbeaten in their last 16 league matches and could clinch the first trophy of the season when they face Southampton in the EFL Cup final on 26 February.
Mata, who has scored in United's last two matches, believes Jose Mourinho's men have been progressing and look well-equipped to finish the season strong. The Spaniard says the team are "united and motivated" and he is confident of "many more victories" in the upcoming months.
"We're heading into mid-February and into the most decisive part of the season, when you can start to foresee whether a certain team is likely to get to their goals or not," the Manchester United playmaker told The Mirror. "In our case, I feel that the team is approaching the last few months of the season on the same wavelength.
"Our win against Watford, the third consecutive game without conceding a goal, shows that the team is feeling good. It's united, motivated and looking forward to carrying on. We are already in the second half of the season and the full squad is convinced that, if we keep the same way, we can get many more victories until the end of the season."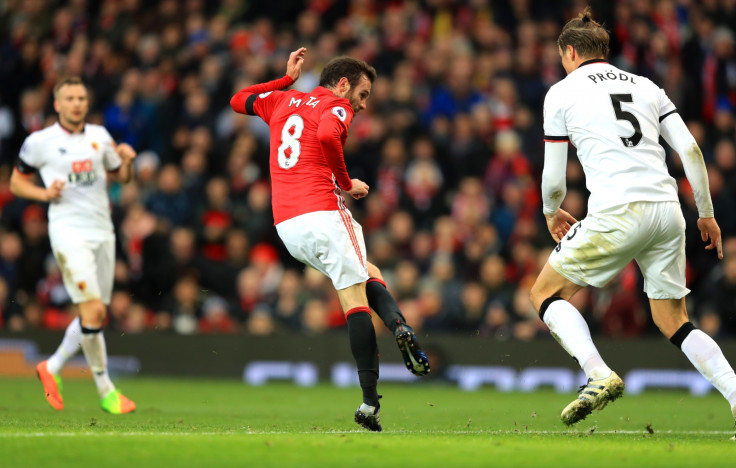 While Mata is predicting success for Manchester United in the near future, he believes the best course of action is to focus on the immediate task at hand, which is Saint-Etienne. The former Chelsea star, who was heavily linked with a move away from Manchester United due to Jose Mourinho's arrival in the summer, spoke about his side's hectic upcoming schedule but thinks it is important his side take it one game at a time.
"We have the Europa League this coming Thursday and the FA Cup on the weekend, followed by the second leg against Saint-Etienne and the EFL Cup final at Wembley against Southampton," Mata added. "The best thing to do is to focus on the first game, that's the most important one right now. We have to get the best possible result at Old Trafford against Saint-Etienne."