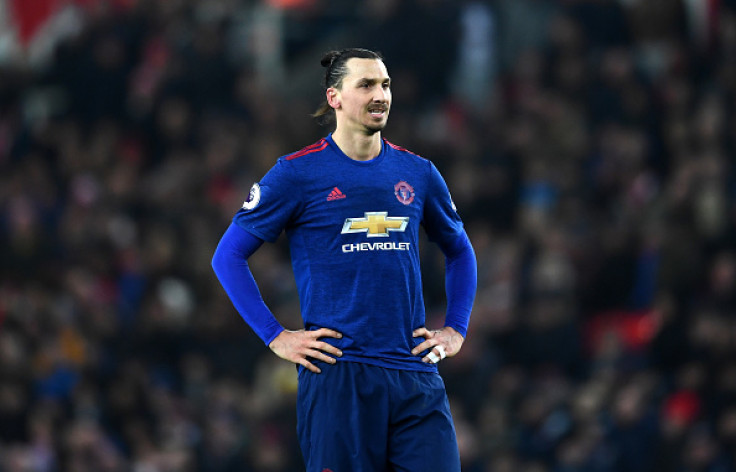 Zlatan Ibrahimovic indicated that his future beyond this season is yet to be resolved as he is yet to commit to Manchester United for next season.
The 35-year-old joined the Old Trafford club as a free agent at the beginning of the current campaign and signed a one-year deal until the summer of 2017. Jose Mourinho has made it clear that he wants the former Sweden international to remain at least for another season and is convinced that Ibrahimovic will agree a new deal with the club.
The former Paris Saint-Germain and AC Milan forward has adapted well to the Premier League. He is the leading scorer for the Red Devils this season and has already amassed 20 goals in all competitions which include 15 in the league – tied for third in the race for the golden boot. Ibrahimovic revealed that he has fulfilled the criteria necessary to activate the option of an added year in his contract, but made it clear that nothing has yet been decided.
"Something like that. I have to score 100 goals. The option is already fulfilled. But there's nothing done yet," Ibrahimovic said, as quoted on Sky Sports.
"From my side. We'll wait and see. Let's see what happens."
Meanwhile, the Swedish striker, who has won league titles in every club that he has played thus far, has backed United to challenge for more trophies this season. Mourinho's side have qualified for the EFL Cup final, and are still in with a chance in the Europa League and the FA Cup.
The Premier League is a bit out of reach with Chelsea looking favourites at the moment. They are 12 points ahead of the 20-time champions, but Ibrahimovic is confident that United can win two or three other trophies even if they fail in their pursuit of Antonio Conte's team.
"We just need to keep going. We want to go through the Europa League and we have a good game at home against St Etienne," the 35-year-old added after United extended their unbeaten streak in the Premier League to 16 games with a 2-0 win over Watford on Saturday (11 February), as quoted by Sky Sports.
"From five trophies this season, we have won one [the Community Shield] and we are still in four. I think from the four teams in front, only one will become champions.
"The rest will not get a trophy, but we have one and we can get our second one [the EFL Cup], and we are still in the Europa League and FA Cup, so if we don't become champions in the Premier League, at least we can try and win two or three trophies," the Swede explained.