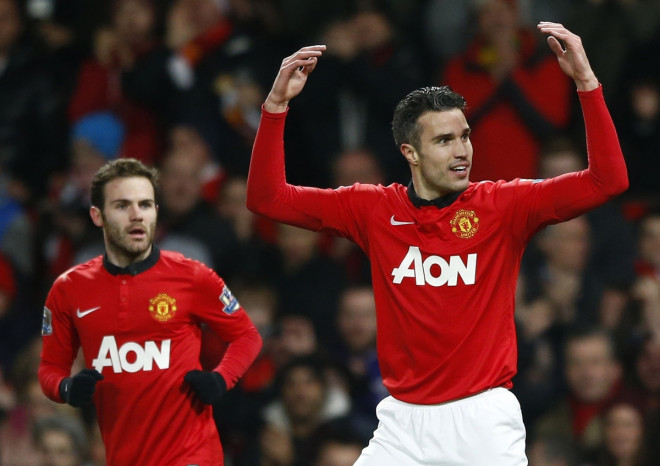 Juan Mata has admitted that Manchester United's heavy defeat against Liverpool at Old Trafford made him mad but claims that the "storm will pass" and David Moyes' side will arrest their crisis.
The Premier League holders are seventh in the Premier League table, 18 points behind leaders Chelsea and 12 points off the Champions League places.
However, Mata claims in his weekly post at Grada360 that United's nightmare will pass - despite the ferocious criticism of Moyes in recent weeks.
"The storm will pass and the sun will rise again. I have no doubt. Besides, no one said this would be easy, but this is football. It gives you fantastic moments but also very hard times you have to cope with, when you have to show pride and professionalism until the end. And when all this is gone I'm sure I will be a more mature footballer," Mata said.
"There are no words to describe your support in the stadium. In games like yesterday it makes me mad not being able to give you what you deserve. I know there is nothing I can say right now, but at least I want you to know how I feel."
The Spaniard has made seven appearances for United following his club-record move from Chelsea, with his side winning just three of them.
Liverpool's defeat was probably Mata's worst moment at United since his £37m January move.
"I have to say that our week at the training ground had been good and we were very hopeful ahead of this derby. However, the day of the match everything went bad. It was a tough defeat and I want to tell you that we will give everything we have in order to forget about this in the remaining games" Mata said.
Having played for Chelsea in the Champions League earlier this season, Mata will not feature against Olympiakos in the last 16 second leg but he is confident about his side's chances to come back from the 2-0 defeat in the first leg.
"We know the history of this club and its achievements, based on a winning spirit. That is what we need to beat Olympiacos and get through in the Champions League," he added.
"As you know I cannot play in the Champions League any more this season but I'll be backing the team in Old Trafford like any other fan. If we score in the first few minutes, I think we can make it with your help."