Juan Mata's Signing Will Bolster Manchester United Squad, Claims Steve Bruce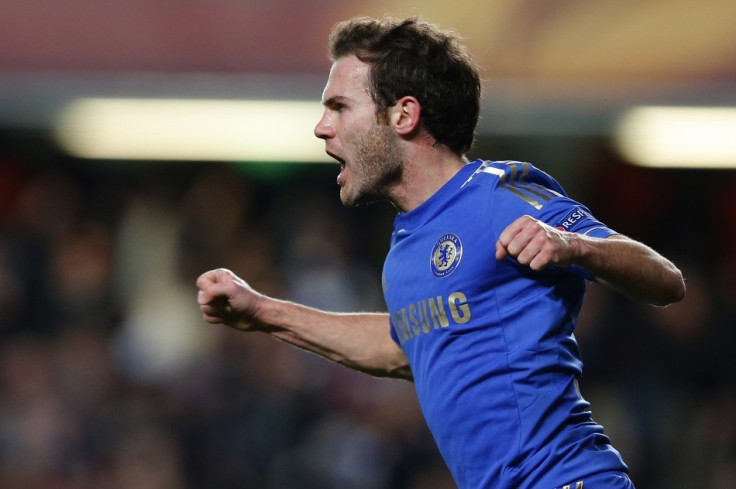 Hull City manager and Manchester United legend Steve Bruce insists the arrival of Juan Mata from Chelsea will bolster the Premier League champions' squad.
David Moyes' side has agreed a transfer for the 25-year-old after United's official website confirmed the arrival of the Spain international to Old Trafford for a club-record transfer fee in the ongoing transfer window.
The former United manager Sir Alex Ferguson signed Robin van Persie from Arsenal in his final season and the Dutchman had an immediate impact and played a crucial role in helping the Red Devils win the Premier League last campaign.
Bruce claims Mata's signing will lift everyone in the squad. The former United defender insists the Spaniard will have similar impact to what Van Persie had in his debut season at Old Trafford.
"There is not a question about Mata's quality. That will lift everybody in the squad because it shows Manchester United's intent. It shows that they are not going to just sit there, they will compete again," Bruce told talkSPORT.
"Just at the right time, it is needed, a big, quality signing. If you remember Manchester United losing the league to Man City 18 months ago, the one thing Alex Ferguson did then was go against the grain a little bit and paid a huge amount of money for Robin van Persie and he had an immediate on the squad and lifted everybody around the place," he said.
Moyes has endured a poor season since replacing Ferguson as United are struggling seventh in the league table. In addition to this, the English champions were knocked out of the FA Cup and Capital One Cup semi final by Swansea City and Sunderland respectively.
United were without their star striker Wayne Rooney and Van Persie in their defeats in the cup fixtures. Bruce insists Moyes' side will bounce back when the two pair up together to lead the Red Devils' attack.
"You put van Persie and Rooney in the team and all of a sudden it is a different Man United because of their actual quality at the right end of the pitch," the former United defender explained.
"In my opinion, you are only as good as your strikers and when you have van Persie and Rooney in your team then you can win a match out of nothing. That's what makes the big players."
© Copyright IBTimes 2023. All rights reserved.