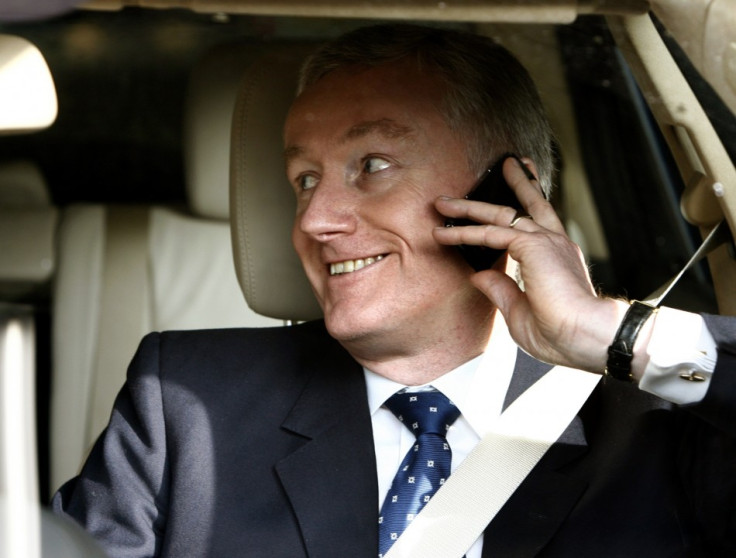 A High Court judge will decide whether to lift the current ban on media identifying a woman who allegedly had a relationship with former RBS boss Sir Fred Goodwin.
The Sun newspaper has applied to remove the gagging order obtained by Goodwin, arguing that "sunlight should be shed" on the crisis that left the bank majority-owned by U.K. taxpayers.
The application comes amidst increased scrutiny of the role that social media sites like Twitter play in the privacy debate.
This weekend another user published details pertaining to 14 separate injunctions taken out by wealthy individuals in the past year.
Lawyers from News Group Newspapers, publishers of the News of the World and the Sun, asked Mr Justice Tugendhat to lift the privacy injunction.
Lawyers representing the woman, a former colleague of Sir Fred's, opposed the application.
The judge reserved judgement to a date to be fixed following another hearing.
Last month, Mr Justice Tugendhat lifted a ban that prevented media reporting that Sir Fred had a relationship with the woman.
Richard Spearman QC, acting on behalf of News Group, argued that the public has a right to know "what - if any - part this affair may or may not have played in the collapse of the bank" and "leading to [the public] having to put up money for this bank.
"It is plainly a matter of real genuine public interest. Sunlight should be shed on dark corners of this case," he said.
But, Hugh Tomlinson QC, acting for Goodwin and the woman involved, said that if the injunction was lifted, the woman would be "subject to large numbers of journalists camped outside her house" and would suffer "very serious levels of intrusion into her life".
The government owns 83 per cent of RBS after it bailed out the bank when its share price collapsed after it incurred losses during the 2007-2008 financial crisis.
Mr Justice Tugendhat is expected to give his ruling later this month.