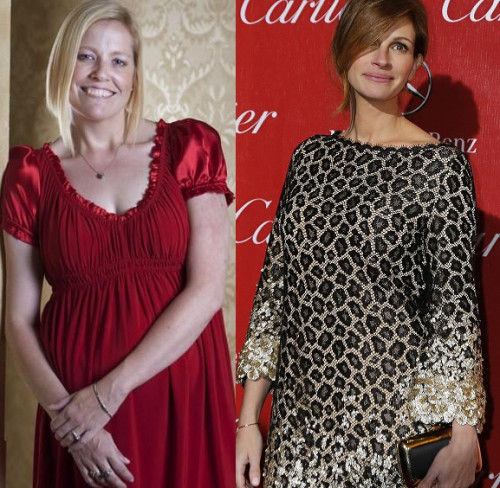 Julia Roberts' relationship with her tragic half-sister had turned toxic before Nancy Motes died from a suspected overdose, it has emerged.
In the days leading up to her death, Motes, who shared the same mother with the Hollywood actress, blasted her famous sibling in a series of expletive-filled tweets.
She claimed that the Pretty Woman star was not a nice person and accused her family of abandoning her. Her other siblings include Eric Roberts and Lisa Roberts Gillian.
"So my 'sister' said that with all her friends & fans she doesn't need anymore love. Just so you all know 'America's Sweetheart" is a B***H!!," she wrote on 19 January.
Motes, who was found dead in a Los Angeles apartment on 9 February, also showed signs of depression and her difficult relationship with Roberts' appeared to be at the root of her resentment.
Hey Hag! Glad you f****ed with me yet? You're going to LOVE what's coming! FYI-You're an awful, hate filled old pathetic excuse for a human," one venomous message read.
"I must be grateful & not hateful. I must forgive. But Damn that is a REALLY hard thing to do sometimes, right?!?!"
The messages were quickly deleted from her timeline.
In 2013, Motes claimed that she struggled with weight issues and battled with low self-esteem as a result of Roberts' constantly taunting her during her adolescence.
"When I was in high school and she was an adult, she would just let me know that I was definitely overweight," Motes told The Daily News.
"It just makes me feel incredibly hurt and very sad."
Roberts, who reportedly helped her sister get a job as a production assistant on Glee, previously described her relationship with her younger sister as a 'work in progress'.
Motes, who had recently got engaged to her fiancé John Dilbeck, was found submerged in a bathtub. Prescription pills were found at the residence.
"It is with deep sadness that the family of Nancy Motes confirms that she was found dead in Los Angeles yesterday of an apparent drug overdose," the Roberts family said in a statement.
"There is no official report from the Coroner's office yet. The family is both shocked and devastated."