WikiLeaks founder Julian Assange has said that Google and Facebook, two of the world's biggest technology and social media companies, are an "existential threat" to humanity.
The chief of the whistleblowing platform, who describes himself as a "geopolitical analyst" on his Twitter profile, believes the tech giants have evolved into powerful "digital superstates".
"While the internet has brought about a revolution in our ability to educate each other, the consequent democratic explosion has shaken existing democratic establishments to their core," Assange said Tuesday (16 January), in a statement later posted online.
His comments were read during an "Organising Resistance to Internet Censorship" webinar, sponsored by the World Socialist Web Site (WSWS).
"Burgeoning digital superstates such as Google, Facebook and their Chinese equivalents, who are integrated with the existing order, have moved to re-establish discourse control," he said.
"This is not simply a corrective action. Undetectable mass social influence powered by artificial intelligence is an existential threat to humanity."
Assange asserted that major technology firms are shaping culture and politics like never before, adding that they operate at scale, speed and with increasing levels of subtlety.
Both Facebook and Twitter have been accused of helping to spread propaganda online by opening up paid, and highly-targeted, advertising infrastructure to nefarious nation states.
The issue was bad enough to force Facebook CEO Mark Zuckerberg to pledge drastic changes.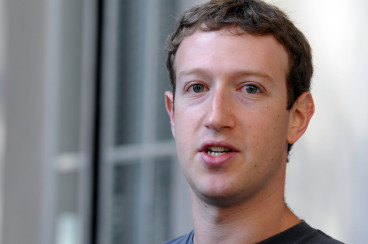 The US government says WikiLeaks was used by Russia to publish documents pilfered from the Democratic Party, as part of an attempt to elect Donald Trump or at least tarnish his rival for the White House Hillary Clinton. Assange has denied accusations of Kremlin links.
On the topic of digital threats, he said: "The future of humanity is the struggle between humans that control machines and machines that control humans.
"Nuclear war, climate change or global pandemics are existential threats that we can work through with discussion and thought. Discourse is humanity's immune system for existential threats. Diseases that infect the immune system are usually fatal. In this case, at a planetary scale."
An appeal to give diplomatic status to the WikiLeaks founder, who is living in the Ecuadorian embassy in London after being granted asylum in 2012, was rejected by the UK last week. The US attorney general, Jeff Sessions, said last year that Assange's arrest was a "priority".