Why the arrest of WikiLeaks' Julian Assange would set 'a dangerous precedent'
Assange is a wanted man, but some warn his arrest would come at a cost.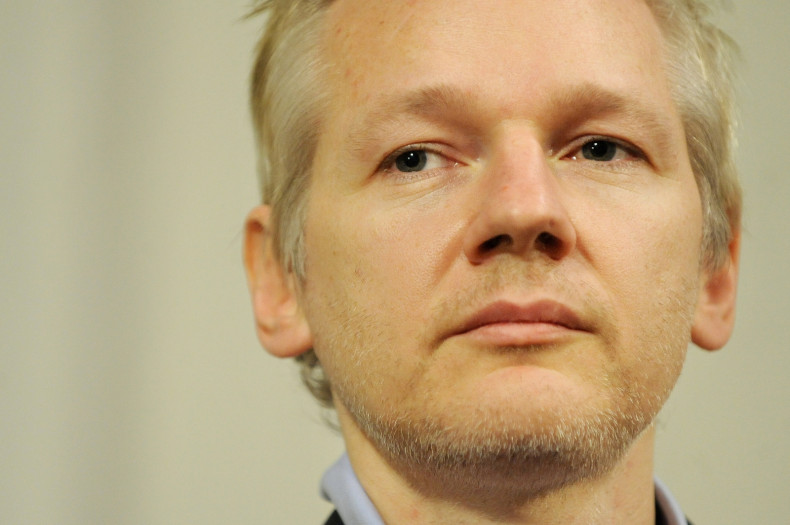 On 20 April, reports emerged from US media claiming authorities were planning to officially seek the arrest of Julian Assange, the founder of WikiLeaks. However, as the dust settled, the realisation quickly set in that such a move may set an extremely dangerous precedent.
Both CNN and the Washington Post first reported a US justice department probe into both Assange and his whistleblowing website dated back to at least 2010, the year the platform went mainstream after published stolen documents obtained by then-military officer Chelsea Manning.
If Assange were to be arrested at the hands of the US, as he has long feared would be the case, many commentators have said it would then leave mainstream media outlets – which also report on government leaks and disclosures – wide open to prosecution.
"This would be incredibly dangerous for press freedom and all reporters. I hope even [WikiLeak's] harshest critics in the media will denounce this," tweeted Trevor Timm, executive director of the Freedom of the Press Foundation, after the news first broke.
"Trump has called the @NYTimes 'the enemy of the American people.' Don't think his administration won't turn this precedent on them in a heartbeat," he later added. Other popular commentators, including The Guardian's Dan Roberts and The Intercept's Glenn Greenwald, agreed.
"Unless they have found something new, there is no way to do this without prosecuting reporters. There's a reason we didn't go there," tweeted Matthew Miller, the US Department of Justice (DoJ) spokesman under the Obama administration, which was famously aggressive towards leaks.
Trump administration officials have changed their tune when it comes to unwanted disclosures – unsurprisingly after the realisation of their new roles set in. Recently, CIA director Mike Pompeo described WikiLeaks as a "hostile intelligence service."
Months prior, he was publicising its releases.
Trump himself, during his often-ferocious campaign trail, previously declared: "I love WikiLeaks!" after it published files damaging to Hillary Clinton, his political opponent. Critics, including US intelligence, believe the information was obtained via Russian intelligence, the GRU.
This week (20 April), US attorney Jeff Sessions said Assange's arrest was a now top priority, however did not address how this would even be possible. "We are going to step up our effort", he noted, before adding: "We will seek to put some people in jail."
For his part, the WikiLeaks founder remains in the Ecuadorian embassy in London, where he has lived for roughly five years under political asylum. He has long accused the US of seeking his detention and is still fighting ongoing rape allegations in Sweden.
In an op-ed published by The Washington Post earlier this month (11 April), Assange maintained his website – and its publication of sensitive information – was no different than the mainstream media organisations and newspapers who report on national security stories.

"Quite simply, our motive is identical to that claimed by the New York Times and The Post — to publish newsworthy content," he wrote, continuing: "We publish material that we can confirm to be true irrespective of whether sources came by that truth legally."
"The truths we publish are inconvenient for those who seek to avoid one of the magnificent hallmarks of American life — public debate," he added. Most recently, the focus of the website has been the Central Intelligence Agency (CIA), with ongoing leaks titled "Vault 7".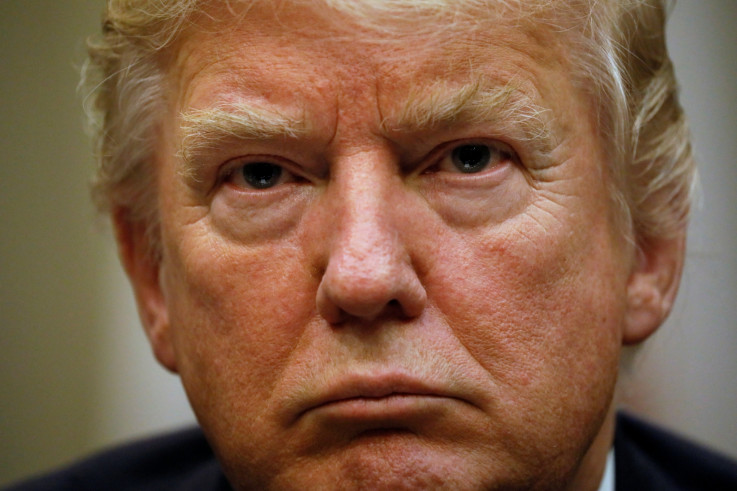 US president Donald Trump last year: "I love

WikiLeaks

!"
Jonathan Ernst/Reuters
In January, Jack Goldsmith, professor at Harvard Law School and co-founder of national security blog Lawfare, wrote: "What is remarkable is how much the [New York] Times has been influenced by and moved toward the WikiLeaks model."
He elaborated: "The Times reported on WikiLeaks-released emails about DNC machinations against Bernie Sanders, staffer questions about Clinton's judgment, and DNC connections to big donors and big journalism.
"Would it have published and reported on the same emails if it had received them anonymously in the first instance?
"I don't have great answers to what traditional news sources like the Times should do with hacked documents, but in practice I think the Times and other mainstream news organisations operate more like WikiLeaks than we have appreciated."
Reporting on the potential of arrest, CNN said prosecutors believe they have "found a way to move forward" but revealed little more about their plans. On 21 April, WikiLeaks publicly teased its next release of more "Vault 7" documents and published more alleged CIA files.

Meanwhile, referencing the mounting concerns online, the American Civil Liberties Union (ACLU) warned on Twitter: "Prosecuting WikiLeaks would set a dangerous precedent that the Trump administration would surely use to target other news organisations."
WikiLeaks did not immediately respond to a request for comment.