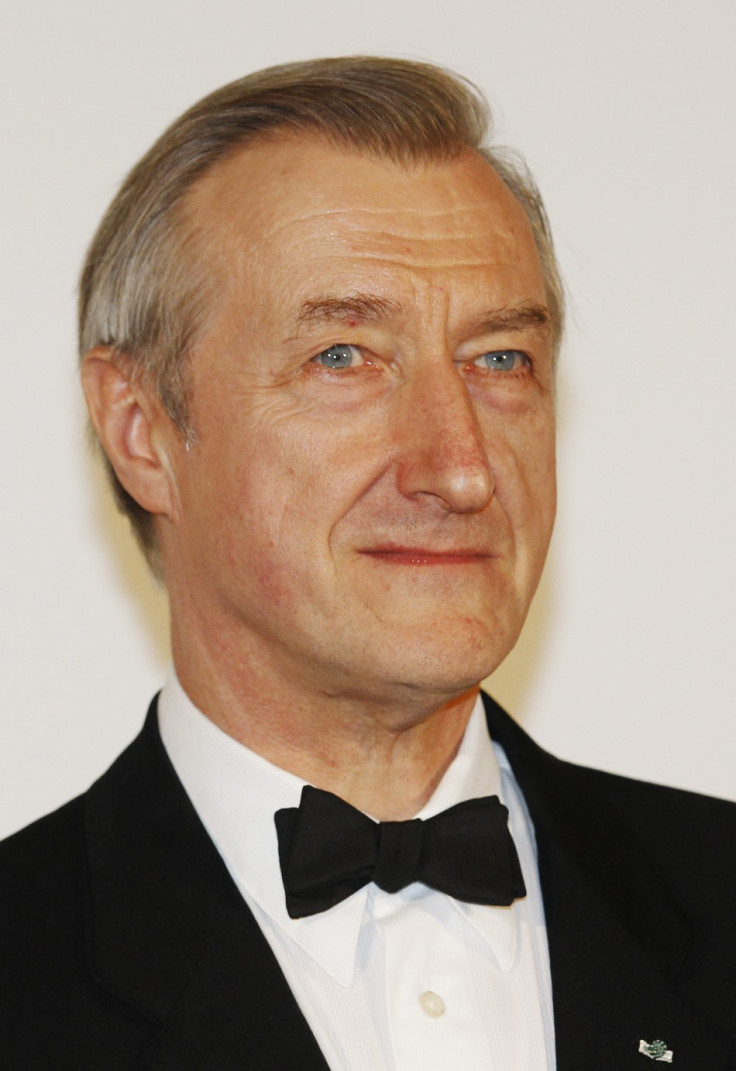 British author Julian Barnes finally won the Man Booker Prize, one of the highest-profile awards in English literature, which recognises the best work of fiction by an author from the Commonwealth or the Republic of Ireland, for his novel "The Sense of an Ending."
Barnes was nominated four times previously for "Flaubert's Parrot" in 1984, "England, England" in 1998 and "Arthur and George" in 2005. Barnes, 65, accepted the £50,000 award ($80,000), which he had once dismissed as "posh bingo," at a ceremony in London at the Guildhall.
The panel of judges included the former director general of MI5, Stella Rimington, MP Chris Mullin, author Susan Hill, the Daily Telegraph's head of books Gaby Wood and the Spectator editor Matthew d'Ancona. Rimington, the chair of this year's judges, said the "The Sense of an Ending" had "the markings of a classic of English Literature. It is exquisitely written, subtly plotted and reveals new depths with each reading."
Before presenting the award, Rimington said she made no apologies for including "readable" novels in this year's shortlist. "It is a very readable book, if I may use that word, but readable not only once but twice and even three times," she said. "It is incredibly concentrated. Crammed into this short space is a great deal of information which you don't get out of a first read." Revealing the winner, she said the 150-page book stood up to re-reading several times and praised Barnes's style. "We thought it was a beautifully written book and it was a book that spoke to humankind in the 21st century," she told the audience.
Barnes thanked the judges for their wisdom and the sponsors for their cheque, while accepting the prize. He also offered some advice to publishers: "Those of you who have seen my book, whatever you think of its contents, will probably agree it is a beautiful object. And if the physical book, as we've come to call it, is to resist the challenge of the ebook, it has to look like something worth buying, worth keeping." With a sense of relief, Barnes acknowledged that winning the esteemed honor had indeed been the high point in his life. "I didn't want to go to my grave and get a Beryl," he said referring to Bainbridge, who was shortlisted five times, never won and received a posthumous Best of Beryl Booker prize.
The other shortlisted names were Carol Birch for her much-admired "Jamrach's Menagerie," a historical high seas adventure, two Canadian writers - Patrick deWitt for "The Sisters Brothers," a picaresque western and Esi Edugyan for "Half Blood Blues," which mixes the raw beauty of jazz and the terror of Nazism. There were two debut novels - Stephen Kelman for "Pigeon English," which tells the story of a Ghanaian boy who turns detective on a south London housing estate, and A.D. Miller for "Snowdrops," a Moscow-set tale of corruption and moral decline.
The shortlist prompted a debate about what constitutes a great novel, with commentators irked with judge Chris Mullin's belief that a book had to "zip along" to be worthy of being considered. Last year's Booker chairman Andrew Motion also weighed in, accusing the judges of creating a "false divide" between high-end and readable books and questioned the absence of authors such as Alan Hollinghurst, Edward St. Aubyn and Ali Smith.
The row has also led to a group of writers, publishers and agents announcing plans to set up a rival literary prize that would reward the artistic achievement of a writer above "readability." Its newly created "Literature Prize" will also include novels by American writers in the hunt for the "best novel written in the English language and published in the UK in a given year." Full details of the Literature Prize have yet to be announced but agent Andrew Kidd said they felt "a space has opened for a new prize which is unequivocally about excellence." Book sellers, in particular, were happy with a list that resulted in record Booker sales. A spokesman for Waterstones, Jon Howell, called the critical reaction "ungracious sniping" and said Barnes was a worthy winner.
"The Sense of an Ending", Barnes' eleventh novel, is the story of a seemingly ordinary man who revisits his past in later life and discovers that his memories are flawed. The book, published by Random House imprint Jonathan Cape, tells the story through the apparently insignificant and dull life of arts administrator Tony Webster who discovers how fuzzy memories can be and how we amend the past to suit our own wellbeing.