The supposed spike in death rates in hospitals over weekends does not exist, researchers have said. Analysis of admissions has shown the increase is a "statistical artefact", and is merely down to fewer and more serious cases being admitted to hospitals over the weekend.
Health secretary Jeremy Hunt is currently trying to extend NHS hospital services over weekends. Part of his justification for this – which has sparked junior doctor strikes over contracts – is the evidence showing higher death rates over weekends.
Hunt cited research published in the BMJ last September, claiming it showed there are thousands of extra deaths in the UK every year because of the 'weekend effect'.
Following his remarks, the editor in chief of the BMJ Fiona Godlee contacted Hunt over his use of the study: "I am writing to register my concern about the way in which you have publicly misrepresented an academic article published in The BMJ," she said.
While the BMJ study did find an increase in deaths over weekends, the authors said it was not clear how many of these could be accounted for by factors separate from fewer services. This includes patients generally being sicker than those admitted during the week. The study said that while it raised "challenging questions" about care, it would be wrong to conclude the deaths could be avoided.
Now, researchers from Manchester University have carried out an analysis of all patients that received emergency hospital care in England. Rather than looking just at the patients admitted to hospital, they focused on patients attending A&E departments.
They A&E attendance rates were steady across the week, but hospitals admitted 7% fewer patients over the weekend. Matt Sutton, leader of the study published in the Journal of Health Services Research and Policy, said: "Hospitals apply a higher severity threshold when choosing which patients to admit to hospital at weekends – patients with non-serious illnesses are not admitted, so those who are admitted at the weekend are on average sicker than during the week and more likely to die regardless of the quality of care they receive."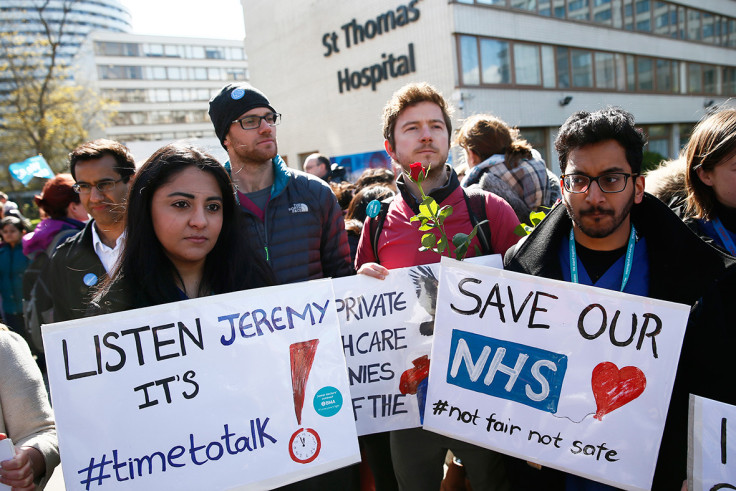 The researchers say the previously reported spike in deaths is down to a "statistical artefact" from the lower admissions. They said that extending hospital services at weekends may lead to an increase in the number of admissions, which would lower mortality, "but may not reduce the absolute number of deaths".
Rachel Meacock, lead author of the study, said: "The so-called 'weekend effect' is a statistical artefact and extending services will not reduce the number of deaths. Instead, the most likely impact of the planned service extensions will be an increase in the number of less severely ill patients who are admitted at the weekend, further pushing up NHS costs."
Sutton added: "The figures comparing death rates at weekends and weekdays are skewed. The NHS has rushed to fix a perceived problem that further research shows does not exist."