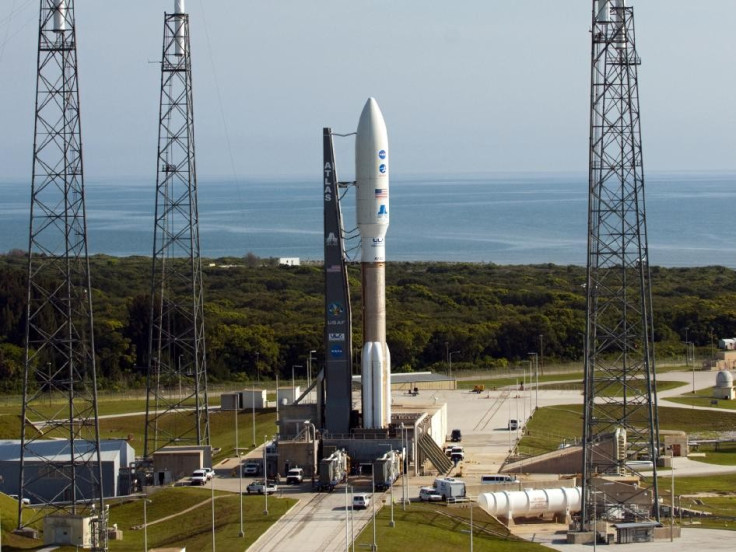 NASA is set to launch its Juno spacecraft today, on a mission that will help scientists study the origin and evolution of Jupiter, the solar system's largest planet.
Juno is expected to blast off atop an unmanned Atlas 5 rocket at 11:34 a.m. EDT (1534 GMT) from Cape Canaveral Air Force Station in Florida.
Forecasts predict a 70 per cent chance of acceptable weather conditions for the Friday launch, NASA officials said.
Doubts however were previously raised by the Tropical Storm Emily, which is making its way toward Florida's Space Coast.
"Right now we are not forecasting for any of those winds to impact us," Capt. Billy Whisel of the Air Force's 45th Weather Squadron told reporters Aug. 3
Juno's launch will be the start of a long trip through the solar system as the probe is not expected to reach Jupiter before July 2016.
"What we're really going after is some of the most fundamental questions of our solar system how Jupiter formed, how it evolved, what really happened early in the solar system that eventually led to all of us," said Juno principal investigator Scott Bolton, of the Southwestern Research Institute in San Antonio.
"Jupiter holds secrets about how the solar system formed,"
"We want to get the list of ingredients that produced the recipe for planets. That will give us guidance of what happened in that early time that eventually led to us.
"If we want to go back in time and understand where we came from and how the planets were made, Jupiter holds this secret."
"Jupiter was likely the first planet to form, and by learning more about the earliest steps in the history of the solar system, we learn about our history too.
"By going back to square one with Jupiter, we get to understand how we got here." Bolton added.
Jupiter holds about twice as much mass as the rest of the solar system combined, not counting the sun and was the first planet to coalesce after the sun formed, absorbing most of the dust and gas "leftovers" in the early solar system.
Scientists insist that gathering more information about the planet formation could lead them to better understand planet formation in general and lead them to discover new information regarding the evolution of the solar system.
The $1.1 billion Juno mission will be studying the huge planet's structure, composition and magnetosphere, among other things, scientists say.
It has also been revealed that the spacecraft is expected to measure the amount of water in Jupiter's atmosphere as if discovered; the least amount of water could suggest that Jupiter formed farther out in the solar system, and subsequently migrated into its present position.
Juno will also measure Jupiter's magnetic and gravity fields, to help determine whether it has a solid core of heavy elements and also study the Jupiter's auroras.
Auroras are also common to Earth, where they are known as the northern and southern lights.