Spoiler Alert: This article contains spoilers from the movie Jurassic World. Read at your own risk.
Decades after the last Jurassic Park movie, expectations are high for the upcoming dinosaur movie sequel Jurassic World also known as Jurassic Park 4.
While fans remain excited for some on set scoops and spoilers from the popular science fiction movie, cryptic on set images of the film keep finding their way into the Internet.
The latest picture of a 'park brochure' leaked by a Twitter account named TRex, reveals much more about the plot of the movie along with the dinosaur species to be filmed.
Last month, Jurassic World director Colin Trevorrow teased fans with a mysterious shadow dinosaur image which many speculated as being a Megalodon, Spinosaurus, or a Mosasaur.
Now, the leaked pictures of the leaflet for the fictional theme park provide an insight into the film's plot and the type of dinosaurs to be featured.
According to the park brochure, there will be a range of dinosaurs including Stegosaurus, Mosasaurus, and Dimorphodon that will make the park visitors run for their lives.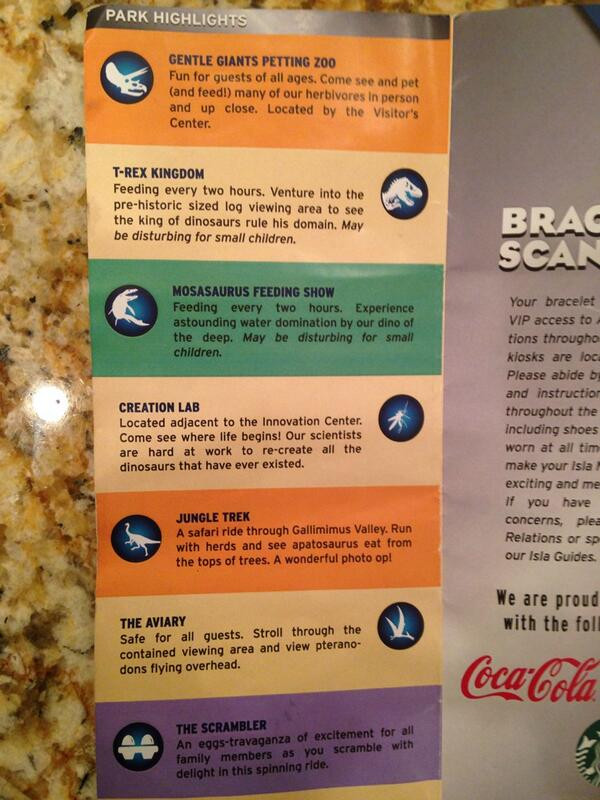 The park brochure of Jurassic World guiding tourists to specific dinosaur corners.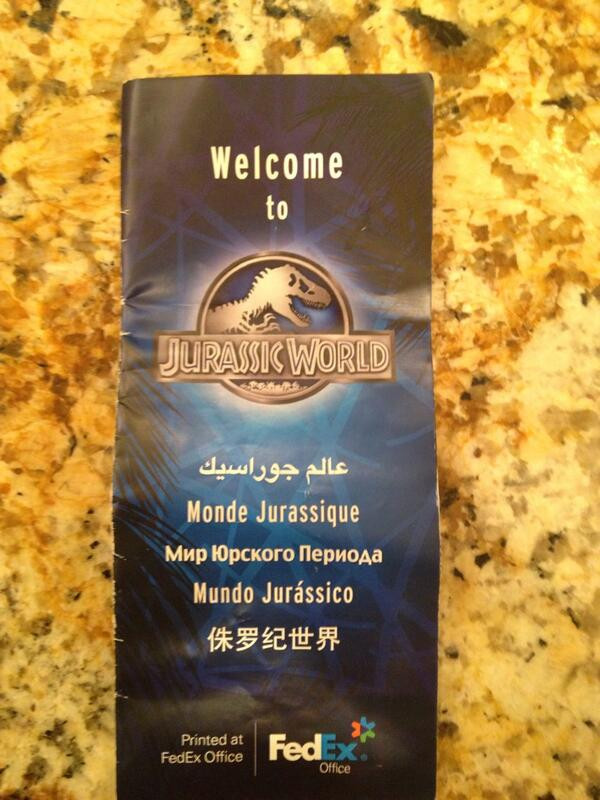 A leaked picture of the Jurassic World brochure.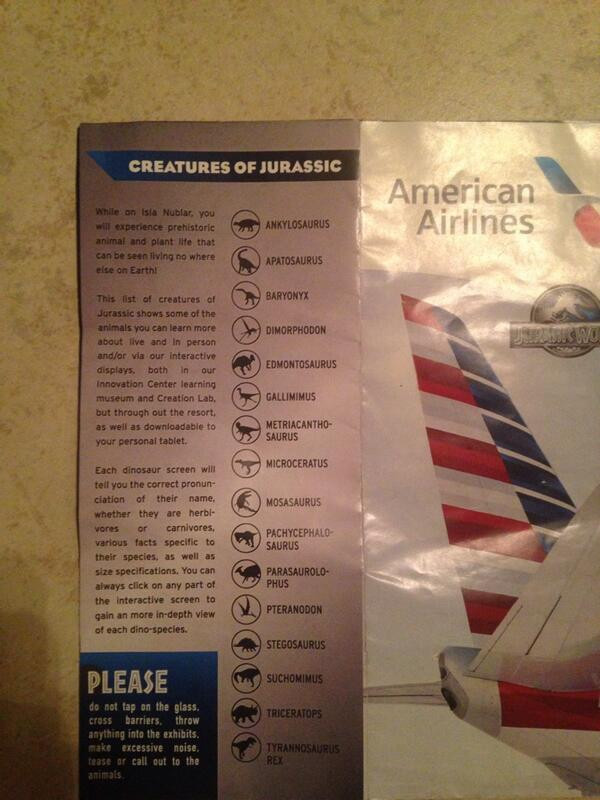 An image of the park brochure showing the range of dinosaurs to be seen in the fictional Jurassic Park.
Fans, who had expected the Jurassic World trailer launch during the Comic Con event may have to wait longer, as Universal Studios will not release its dinosaur movie's trailer at the event starting soon in San Diego, the Epoch Times reported.
The movie stars Chris Pratt and Bryce Dallas Howard as the two good guys who will probably fight the giant beasts in the most awaited movie.
"[Pratt's] a classic hero in a very modern context. He's the guy who will get you through the jungle alive – but like Malcolm, Grant and Sattler, he's an expert in a scientific field that's connected to our story. The character allows us to explore some new ideas about our relationship with these animals, without losing the humor and sense of adventure," Trevorrow told IGN via the Epoch Times.
Jurassic World is set to premiere in theatres on June 12, 2015.