Liverpool manager Jurgen Klopp has opened the door to making yet more signings before the end of the transfer window to cover potential injuries in his squad. The German boss suggested that James Milner could be out of action for a while after the former Manchester City midfielder suffered an injury during the impressive win over Barcelona on Saturday (6 August).
The Merseysiders thrashed the La Liga champions at Wembley thanks to goals from Sadio Mane, an own goal from Javier Mascherano, Divock Origi and Marko Grujic. However, the victory came at a price after Milner was force to be replaced by Alberto Moreno in the first half.
Liverpool are yet to asses the fitness of midfielder but Klopp admitted that the injury doesn't look good, meaning that the vice-captain could miss the Premier League opener against Arsenal next Sunday (14 August).
"I'm happy with the result and the game was good for us to learn a lot of things. So now we hope that we are injury-free," the manager said at his post-match press conference.
"Milly, it doesn't look too good. We have no real idea what it is but it's something with the heel and we have to do a scan and then we'll know more."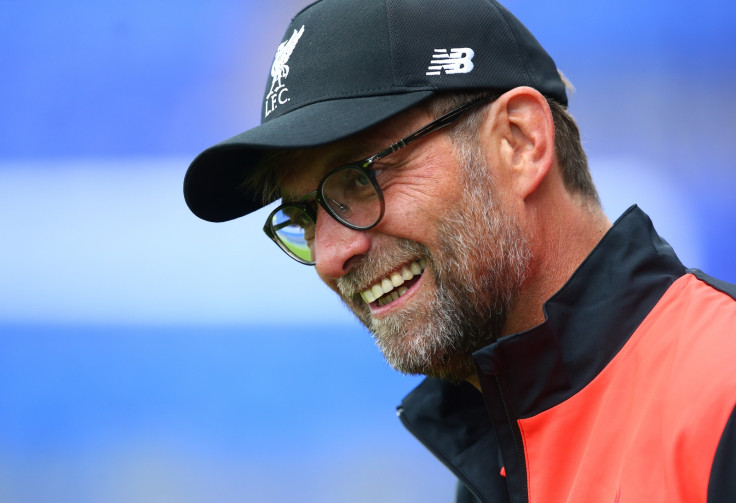 Having also the likes of Daniel Sturridge, Loris Karius, Mamadou Sakho or Lucas Leiva on the treatment table, the manager admits that Liverpool are ready to react in the transfer market should they believe that more signings are needed.
"I'm happy with the squad but then on the injury side if something happens we have to react, that's how it is. We have a few more players than you can bring in a line-up, that's true, but we already have a few injuries in positions that are not too good for us," Klopp admitted.
"We have to keep our eyes open, that's absolutely clear, and we will do this. Until August 31, [as long as] something is possible for us, why should I say it's over? We have the possibility to react if we need to and that's what we will do I'm pretty sure."