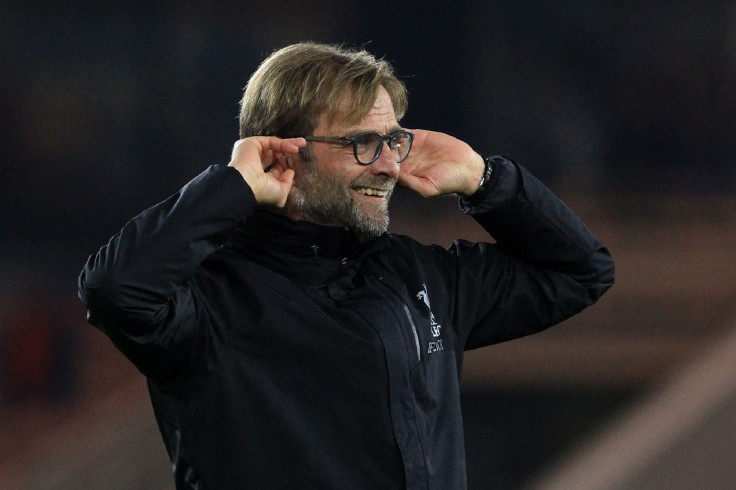 Liverpool manager Jurgen Klopp insists the decision to drop error-strewn goalkeeper Loris Karius for the Premier League win at Middlesbrough was not motivated by public criticism of the German stopper. Former Manchester United defender Gary Nevillle and ex-Reds legend Jamie Carragher had hit out at Karius' recent displays, leading to a war of words during the past week.
Klopp hit out at the Sky Sports duo after Karius was blamed for both of West Ham United's goals in the 2-2 draw at Anfield on Sunday [11 December]. Nevertheless, the Merseyside boss opted to replace him with Simon Mignolet for the trip to Boro with the Belgian making his first league start since September's win over Chelsea at Stamford Bridge.
Mignolet was rarely tested throughout a 90 minutes in which he kept the club's third top flight clean sheet of the season that helped Liverpool go second in the table with a 3-0 win at the Riverside Stadium. Adam Lallana scored twice either side of Divock Origi's fifth goal in as many games which ends a run of two matches without a win in time for the derby against Everton at Goodison Park.
"It wasn't [a media created story]," the Liverpool boss told BBC Radio Five Live. "We are not blind. Maybe I can make it clear, my criticism of pundits was not for one minutes anything serious. I only wanted to show how it feels when you get criticised without having anything wrong with doing or saying for one second the wrong thing. The pundits need to know how it feels so that iswhy I said it.
"As for the goalkeeping situation we do not change because of public things or pressure or whatever. The situation at Liverpool FC at the moment is a long-term project. We want to work together, stick together, stay together and work through this. The decisions are already made when we say 'we know he's the right boy we know about him.
"For example in the case of Loris Karius I know him very well. I know he was much better than he was in the last two games. There is no reason for us for the moment to push him through this situation and in the end he loses confidence and everyone say 'ok why did they buy him?'
"I know he has a lot of things that a lot of goalkeeper want to have but then when you have a goalkeeper ike Simon Mignolet, who is training outstandingly, his character is great. He took the decision [to drop him] world class. He's not happy but he's really professional and you need to make the change. Even the goalkeeping position is not forever. You don't start as a goalkeeper and die as a goalkeeper so you can make changes. We did it for us and it is all good."