Jurgen Klopp urges patience over Liverpool's summer transfer window activity
KEY POINTS
The Reds boss jokes there is "no chance" of signing any further players.
Dominic Solanke and Mohamed Salah have arrived but no additional signings have been made.
Liverpool manager Jurgen Klopp remains calm despite the club having made just two signings in the summer transfer window ahead of the new season. Dominic Solanke has arrived from Chelsea while Mohamed Salah has returned for a second spell in England from Roma yet there is no sign of any further additions being made.
Reports over the weekend suggested Klopp was preferring 'quantity over quality' and that appears to remain the German coach's ethos even with less than five weeks to go until the beginning of the new campaign. Naby Keita and Kylian Mbappe have both been linked with moves to Anfield in recent weeks and it is remains to be seen whether any more signings will be made.
With rivals Manchester City and Manchester United having made high-profile additions to their squad this summer, Liverpool are lagging behind in pursuit of further improvements. The Reds needed a victory on the final day of last season to secure a Champions League place and the perception remains that there are several gaping holes in Klopp's squad.
Speaking after the 4-0 opening pre-season win over Tranmere Rovers, the Liverpool boss joked: "No chance to get any more players in and no I'm not frustrated about this; that's joking. You ask me the same things about this. We have until 31 August; we have time. And sometimes things need time. If we make a few transfers it is because we want to do it. If not then it is because we don't want to do it. That is how it is."
While Salah was unable to make his debut at Prenton Park as he awaits his work permit, which requires him to leave the country, Solanke made his Liverpool debut against the Conference side. The England youth international – who recently scooped the player of the tournament award at the Under-20 World Cup – played the second 45 minutes after coming off the bench and Klopp says he could have a first team role to play next season for Liverpool.
"He decides that himself," said Klopp on Solanke's role next season. "Obviously he is a young lad and it is a long-term project. I have all the time in the world. If he brings a little bit 'rush' with his development then everything is good. I saw a few wonderful signs tonight and I think everyone in England watched the Under-20 championship that was fantastic football.
"He is a really skilled boy but he has to improve of course. But a lot of things are already really good: first touch, movement. It is about him and the situation but I will not avoid his development. In the moment when he is strong enough he is there. He will train with us, of course, as often as it makes sense and often as possible and then we will see."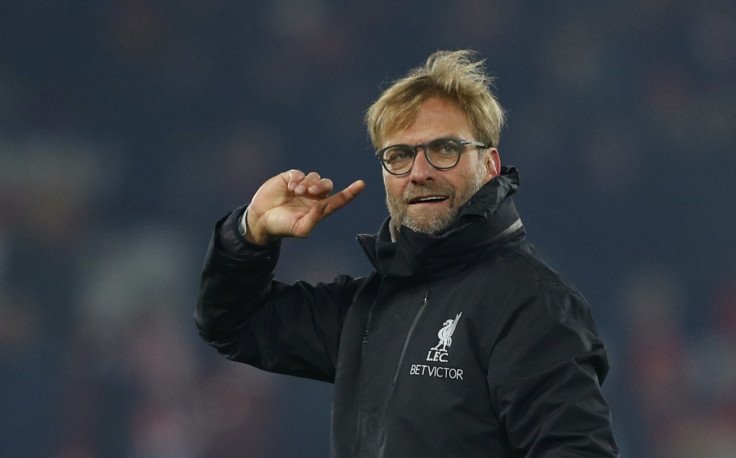 © Copyright IBTimes 2023. All rights reserved.