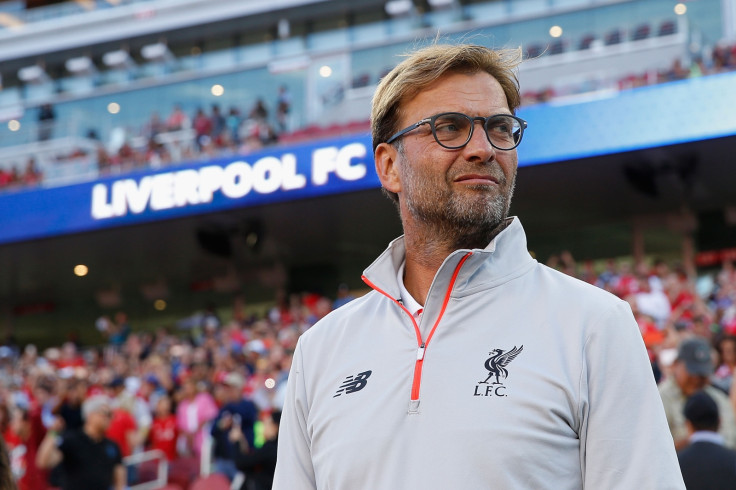 Liverpool manager Jurgen Klopp has pledged to keep the club's best players as they prepare to come face-to-face with Luis Suarez for the first time since his move to Barcelona in 2014. The Reds take on the La Liga champions at Wembley Stadium in the International Champions Cup on Saturday [6 August], and the link up with their former striker brings into sharp focus the pressure on the Merseysiders to retain their star names.
Suarez became the latest in a long line of players to take their leave from the Anfield club, with Fernando Torres, Xabi Alonso and Javier Mascherano having also decided their best days lay away from the five-time European Champions. Klopp is eager to change that mentality and having fought off interest in Philippe Coutinho from Barca, according to The Mirror, is ready for a period of calm.
"Yes, I think we can do this [keep the best players]," he told the Liverpool Echo. "It's one of the targets for the coming years. There hasn't been a successful team in world football who change their squad every year. You need to need your key players. That's a very important thing.
"You have to create a situation where you are successful. A situation where everyone feels in a good way and we are strong enough and patient enough to keep them together. We say that same squad and consistency creates success. But on the other hand if you aren't successful then people will say you need a complete change – that's how people are. That doesn't make much sense."
Despite Klopp's intention to keep a settled squad, Liverpool have made seven new additions this summer, while 11 players have left the club on permanent deals. Combined with those who have departed on loan, 23 individuals have come and gone during the off-season leaving the German with a much-changed squad for his first campaign in charge.
The Liverpool coach admits he never intended to make the volume of changes which have occurred and concedes he struggles to satisfy the demand of supporters and media commentators who constantly demand new signings.
"I spoke before this transfer window about not needing to change a lot," he added. "We actually didn't change too much but we have seven new players here. So in fact we changed a lot! Both statements are true.
"We've kept all of our key players and gave a few of our big talents the opportunity to play somewhere else because of the education they had at Liverpool. We want to be a club in the future for sure whose players don't want to leave. That's very important. But it will only be possible with success and the atmosphere we create in and around the club."