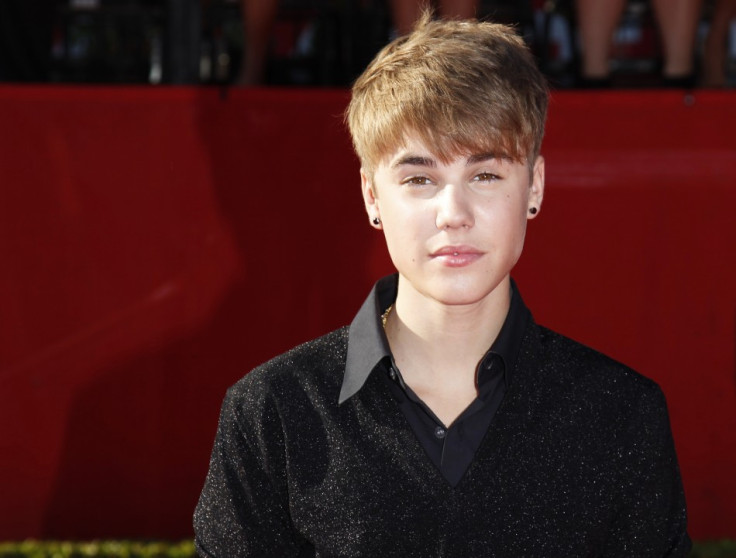 Justin Bieber and PhoneGuard, Inc. have launched a Text Responsibility Campaign which offers a Drive Safe free application.
Using PhoneGuard's free Drive Safe phone application, the Text Responsibly campaign aims to disables the texting, emailing and keyboard functions of a mobile phone while in a vehicle moving faster than 10 miles per hour.
As an advocate of responsible texting, two-time Grammy nominated singer/songwriter Justin Bieber and PhoneGuard have joined forces with the Remember Alex Brown Foundation to create a dialogue with teens and their parents to raise awareness of the issue.
The Remember Alex Brown Foundation was established by the family of Alex Brown, a high school senior who tragically lost her life in 2009 while texting and driving.
According to the Department of Transportation, those who text message while driving are 23 percent more likely to get into an accident, and more than 1,000 deaths result from texting and driving each year. Additionally, distracted driving causes more than 600,000 accidents and 448,000 injuries a year, making responsible texting imperative for drivers today.
Available for Blackberry and Android smart phones, the Drive Safe application enables global positioning satellite (GPS) tracking to calculate the speed of travel while a vehicle is in motion. Once vehicle speed reaches 10 miles per hour, the Drive Safe application locks the phone's keyboard, preventing the user from emailing, surfing the web or texting while driving
PhoneGuard, Inc., a subsidiary of Options Media Group Holdings, Inc., is a leading provider of mobile applications software
The multi-faceted campaign features video footage of Justin, who informs drivers that they are more important than any text will ever be, as well as footage of the sweepstakes.
Every driver that downloads the free Drive Safe application is entered into a sweepstakes to win a Justin Bieber-signed jacket from his concert tour.
Additional video footage details the Brown family's tragic loss and the importance of responsible texting.
Commenting on this campaign, Justin said: "This is a cause that's really important to me, and I know affects a lot of my fans,". "That's why I decided to work with PhoneGuard, because we share the same vision and goal. It's simple: text responsibly."
Other Drive Safe features include an Auto-Reply button, a pre-set response that is automatically delivered to the texter or caller and reads I am driving and will contact you when I reach my destination
PhoneGuard and Justin Bieber developed Drive Safe as a simpler and free version of a larger application suite, which will be available in September at $29.99 a year through this initial free application. Their hope is to make Drive Safe accessible to as many drivers as possible.