Pop superstar Justin Bieber has defended his decision to get dreadlocks after his new look promoted accusations of cultural appropriation. Speaking to Big Sean backstage at the 2016 iHeartRadio awards he insisted that he was experimenting with his style and not trying to be black.
In footage making the rounds online, Bieber can be heard telling the rapper:"[People say] you wanna be black and all that stuff, I'm like 'its just my hair'."
The 21-year-old singer faced fierce backlash over the weekend after unveiling his dreads on Instagram in a string of selfies before appearing on stage at the iHeartRadio Awards.
Sadly, fans did not respond in the way he had expected and argued that black hairstyles are more than a fashion trend. Just days earlier a video showing a black student confronting a white student over his dreadlocks amassed more than three million views in three days.
"Justin Bieber got dreads. There's your (unwanted) daily dose of cultural appropriation," wrote another user on Twitter.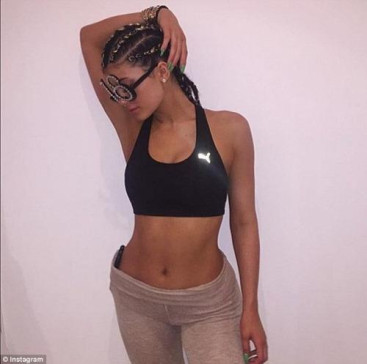 Another added "People are annoyed cause when black people wear this style they are stereotyped as druggies and are 'unkempt'"
Many critics drew comparison to the Zendaya Coleman race row when Giuliana Rancic claimed that the actress and singer looked like she 'smelt of weed' when commenting on the 18-year-old's carpet outfit at an Oscar's party.
"When Zendaya had dreads she smelled like weed but when kylie & justin have dreads its cute. no white people=cancelled," one said .
This is not the first time The Sorry hit maker has been at the forefront of the cultural appropriation debate. In February 2015 he came to Kylie Jenner's defence after she faced criticism for doing cornrows, telling fans on Instagram: "Guys leave her alone, were all trying to figure it out and she happens to be under a microscope! I'm the first to know this. But saying she's being racist because she has her hair in braids is ridiculous."