Justin Bieber: DUI Arrest Footage Shows Singer Struggling to Walk in a Straight Line
Bieber Arrest Footage Goes Public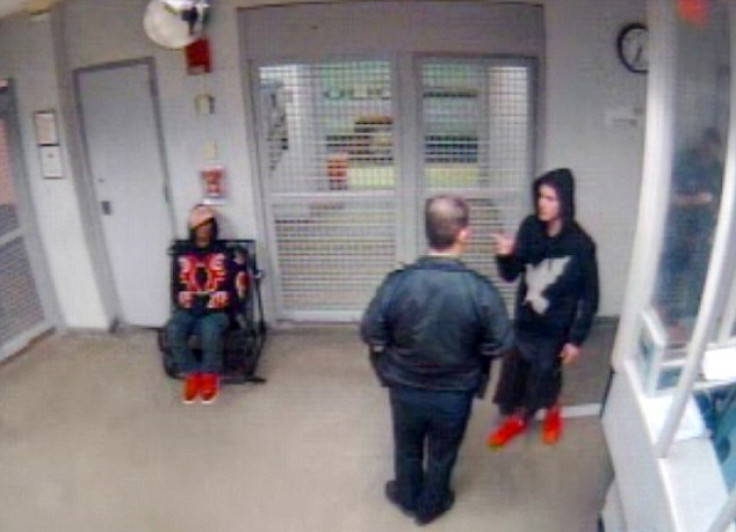 Video footage of Justin Bieber taking a sobriety test at a South Florida police station after his January arrest has gone public.
The teen sensation was stopped by Miami police after allegedly drag racing in a rented yellow Lamborghini with R&B singer Khalil Sharieff.
He was arrested and released from jail on bail following charges which include driving under the influence of drink or drugs and resisting arrest.
According to the arrest report, the 19-year-old failed a sobriety test and swore at officers when he was stopped.
Miami-Dade County prosecutors released about 10 hours of surveillance video which shows the singer walking unsteadily with his arms held out for balance.
A source who has viewed the video told TMZ: "Justin is seen several times stumbling around while he was taking his tests. As if he had a problem with his balance ... [the video] also shows Justin taking his various tests and eventually taking a p***.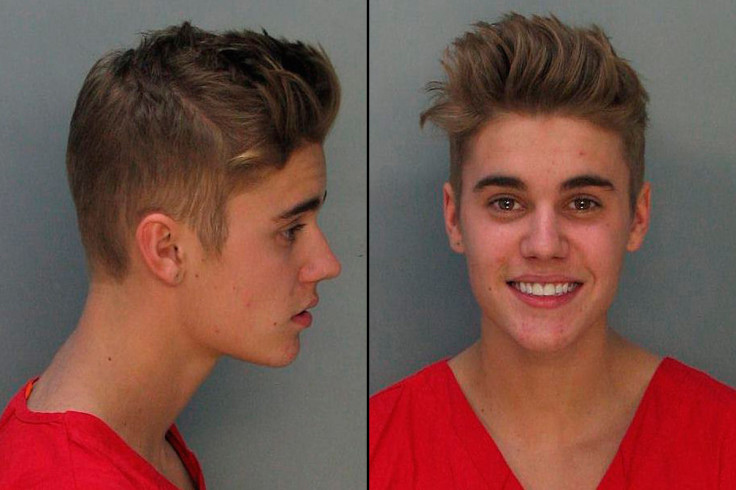 "The stumbling and going to the bathroom is obviously reason enough for his attorneys to request it be sealed ... If I was trying to paint a picture that my client was innocent ... I wouldn't want a video of him stumbling around and looking out of it to go public either.
Attorneys for the 19-year-old singer persuaded a judge to withhold four clips which show Bieber urinating in a cup for a drug test.
The new footage was released just a day after police in Atlanta seized marijuana in an SUV at his house.
His lawyers stated that the video shows the baby singer in "various states of undress which show personal parts."
The police previously released footage taken after the arrest at the beginning of February, which shows the singer being patted down by officers.
Wearing a dark hoodie, baggy black shorts and red trainers, the teen star is told to remove his shoes as the search takes place.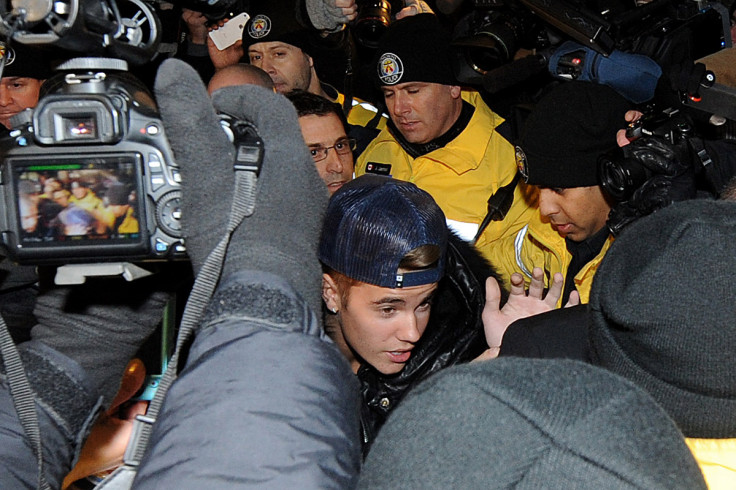 Later tests revealed his blood alcohol level was below the limit for drivers, but at the age of 19, the young star is still two years underage.
The troubled singer had reportedly admitted at the time of arrest to have taken anti-depressants and said he had been drinking beer.
Bieber has pleaded not guilty to driving under the influence, resisting arrest and invalid-license charges following his January 23 arrest.
A trial date has been set for March 3.
© Copyright IBTimes 2023. All rights reserved.