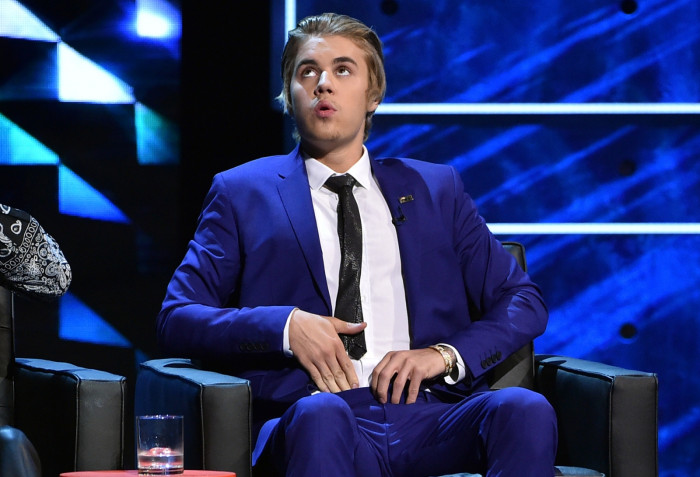 Pop singer Justin Bieber has apologised profusely for his recent misbehaviour as he was mercilessly grilled by the team from Comedy Central and other stars including Snoop Dogg and Shaquille O'Neal in Los Angeles.
Bieber, serving two years' probation for throwing eggs at a neighbour's house in LA, and heard to use the N-word when joking about the Ku Klux Klan, invited comedians to subject him to public ridicule - and probably wished he hadn't.
After a Bieber mannequin complete with angels' wings was lowered from the ceiling at Sony Studios in Culver City, LA, host Kevin Hart - dressed as a pastor - led him to the front of the stage.
"Tonight we're going to give what his parents and the legal system should have done years ago, we're going to give this boy an ass-whoopin'," said the comedian.
"Orlando Bloom took a swing at you, you have a perfume called Girlfriend, you threw eggs at a house - not gangsta."
Referring to Bieber's Canadian roots Hart continued: "The man proves we're protecting the wrong border."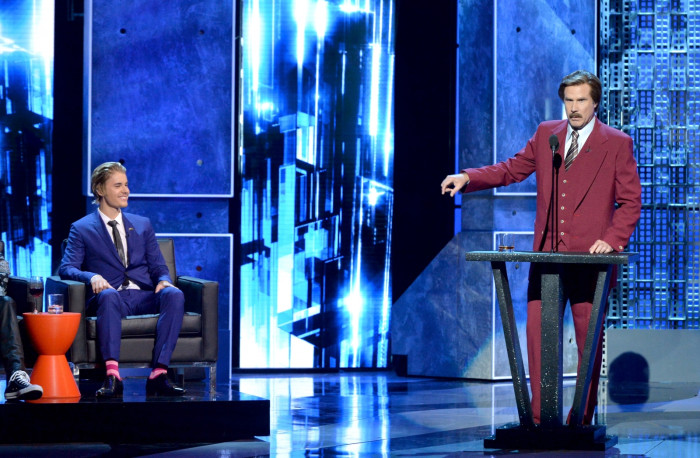 Hart was even brave enough to disparage Bieber's terrifying army of teenage fans, the Beliebers: "Bieber has 10 million fans - most are in middle schools, or standing at least 500 feet away from one."
In the audience were celebs including Kourtney Kardashian and Kendall Jenner and among those lined up to take aim at Bieber were Martha Stewart and Shaquille O'Neal.
In the guise of Ron Burgundy Will Ferrell said: "Justin Bieber is a full-grown man who works and loves and makes things with his hands. He sings to nine-year-olds and his hair is like a gay figure skater."
Rap star Snoop Dogg said: "Justin, you're so pretty, when inmates see your mug shot, they swipe right." Snoop said Bieber's next album should be called "Straight Outta Talent."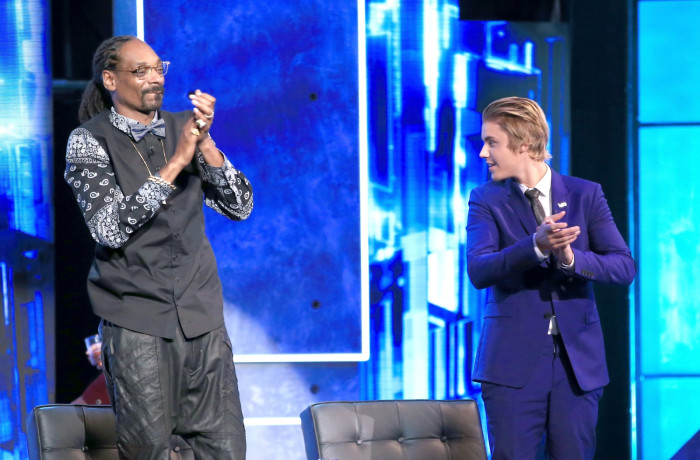 Bieber appeared to take even the harshest comments - such as those of comedian Chris D'elia ("You have it all, except love, friends, good parents and a Grammy") in his stride.
Apologising for negative headlines in recent years, Bieber told the audience: "I've turned a lot of people off in the last few years, but I know I can still put out good music and turn everything all around. There was really no preparing me for this life. I was thrown into this at 12 years old."