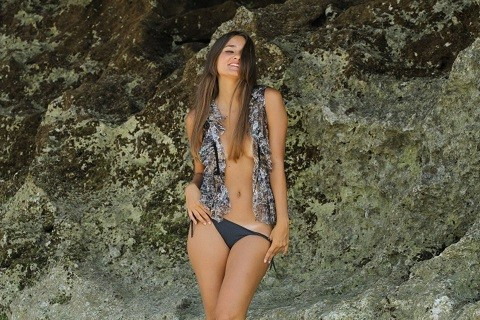 An Australian filmmaker who caused controversy by making a documentary in which a man and a woman sold off their virginities has said the project is to become a weekly series.
Justin Sisley's documentary film Virgin's Wanted followed the story of Brazilian student Catarina Migliorini and Russian Alex Stepanov as they auctioned off their virginity to the highest bidder.
The film caused huge notoriety around the world, with Sisley even threatened with to be arrested under sex trafficking charges.
Last October, it was revealed Migliorini's virginity was sold to a Japanese businessman for a winning bid of $780,000 (£500,000). Her male counterpart Stepanov only received a top bid of $3,000 from an Australian woman identifying herself as "Kasandra Darlinghurst."
Silsey has now confirmed the idea will be turned into a weekly TV series, with different participants every week having their virginity sold off.
"It is now a factual series," Sisely told The Huffington Post. "We have signed a distribution contract with a leading global multi-national distributor of television content."
Sisley started work on the Virgins Wanted project in 2009 and is looking into expanding it into a franchise.
He added: "We are looking into a 'VW 2' due to the large amounts of emails we are still receiving from virgins and potential bidders looking for virgins all over the globe. (At least 50 per week)
"We have received over 500 videos of men and women from all over the world outlining why they should be the next virgin to auction their virginity."
Though the TV show has a distributor, no air dates have been announced.
After agreeing to sell of her virginity, to 20-year-old Brazillain insisted taking money for sex did not mean she was a prostitute.
She said: "I saw this as a business. I have the opportunity to travel, to be part of a movie and get a bonus with it," she told Brazilian newspaper Folha.
"If you only do it once in your life then you are not a prostitute, just like if you take one amazing photograph it does not automatically make you a photographer."