Brazilian Student Catarina Migliorini Sells Virginity for £483,000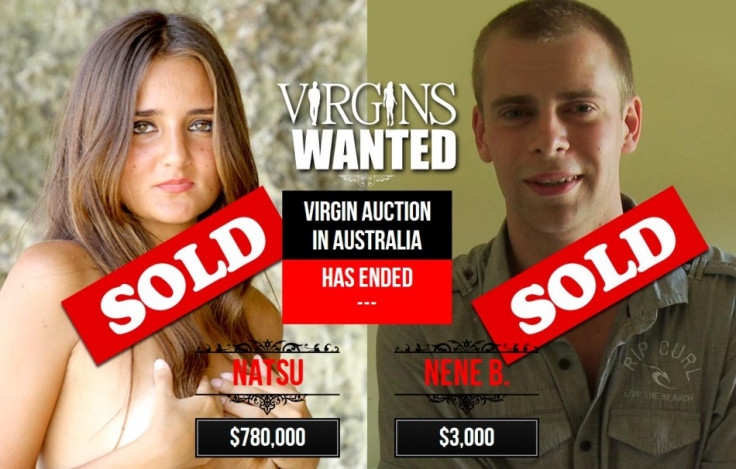 A 20-year-old Brazilian student has sold her virginity in an online auction to a Japanese man named Natsu for £483,000 ($772,000).
Catarina Migliorini's virginity was bid on by 15 people, with Lucas Zaiden placing the starting bid of $1 on 7 October on the website Virgins Wanted.
The auction was organised by Jason Sisely, an Australian filmmaker, who started work on the Virgins Wanted project in 2009.
A man, 21-year-old Alex Stepanov from Sydney, also put his virginity up for sale, but only garnered £1,860. His virginity sold to Nene B from Brazil.
Migliorini will be flown to Australia where she and Stepanov will meet the winning bidders. They will then lose their virginities in a secret location.
Before the auction, Migliorini said she had not found the right person to have sex with and that taking part in the auction was "more sane" than having sex with a stranger drunk at a party.
She also denied being a prostitute. "I saw this as a business. I have the opportunity to travel, to be part of a movie and get a bonus with it.
"If you only do it once in your life then you are not a prostitute, just like if you take one amazing photograph it does not automatically make you a photographer," she told Folha newspaper.
Sisely told the Australian news website Ninemsn: "The auction closed last night and Catarina is extremely excited. She was speaking to her family in Brazil online and they were extremely happy for her. But I guess they didn't expect her to do something like this."
Migliorini reportedly plans to use the money to build homes for poverty-stricken families.
Under the terms and conditions of the auction, the winning bidder must have a medical examination and a police check. Rules stipulate that they may not be intoxicated during their time with the virgin, kiss them, involve anyone else or sex toys.
They are also prohibited from recording the encounter or expect to have any fantasies or fetishes fulfilled.
The minimum time the virgin must spend with the bidder is one hour and in that time "the virgin must engage in sexual intercourse with the highest bidder".
© Copyright IBTimes 2023. All rights reserved.