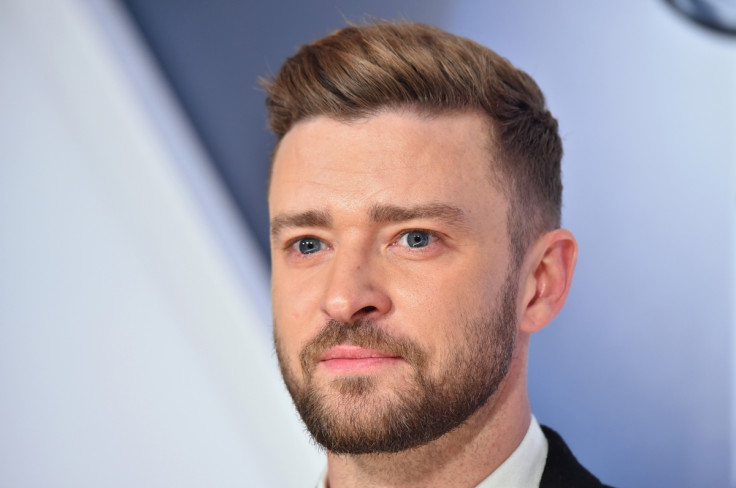 After Drake and Chris Brown, who serenaded music-lovers with their brand new tracks, Justin Timberlake is set to release his new single on Friday night (6 May). Musically speaking, the weekend seems to be geared up for a pop-war of sorts.
In response to a fan's post on Twitter asking the name of the song, Timberlake replied, "#CantStopTheFeeling" and also hinted about the time he drops his new track, "Two more days," he tweeted on Wednesday. The 35-year-old singer has remained discreet when it comes to revealing anything about his new music, only dropping slight hints through Instagram posts. A picture shared by the singer on his Instagram account shows him working in the studio with Pharell Williams, captioned "Happy B-day, Pharell aka Skateboard!!!! You have always been a big brother to me, continually helping me realize who I am as an artist and a human."
It has been more than two and half years since the Suit & Tie singer has released any new music following his 2013 dual release of The 20/20 Experience and The 20/20 Experience 2 of 2. Considering that Timberlake's last release featured as number one on the billboard, fans await the highly-anticipated single due on Friday.
However, the Friends With Benefits star wouldn't have Friday all to himself as popstar Alicia Keys has also launched her Latin-infused new single In Common. The Girl On Fire hitmaker is adding fuel to the pop-war as she prepares to perform her new single on Saturday Night Live.
With the major names of the music industry — Beyonce dropped Lemonade earlier followed by Drake's Views — launching their brand new songs, the race for the top position gets even more difficult this season.