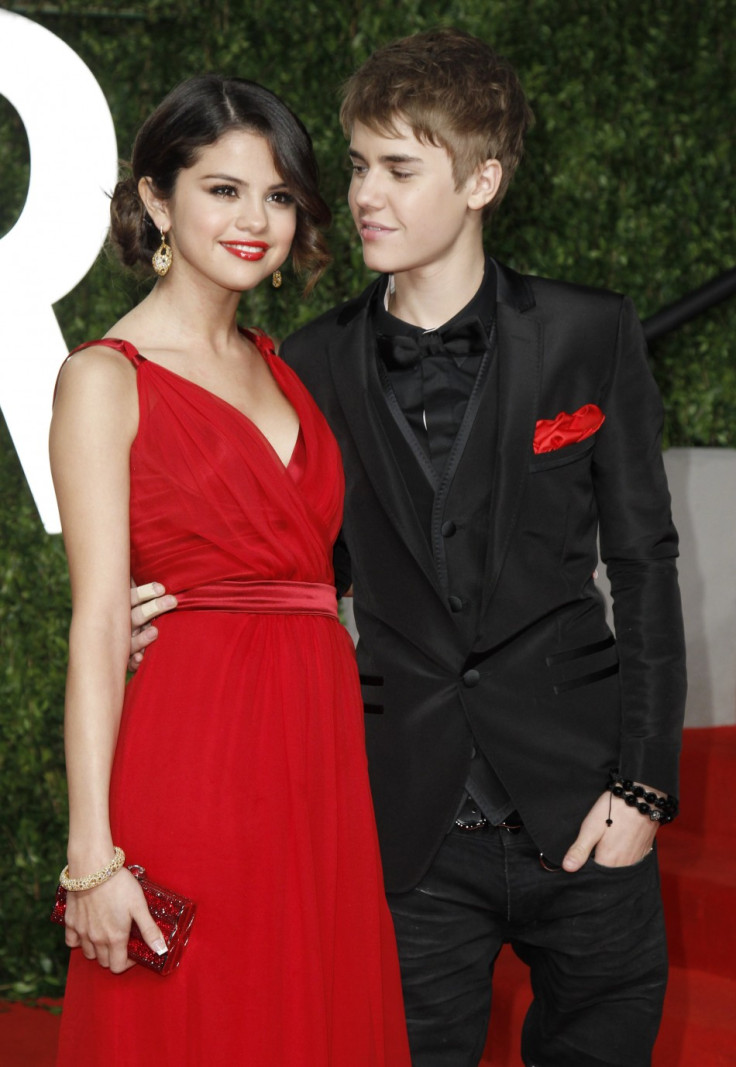 Selena Gomez might skip all the after-parties to escape facing former boyfriend Justin Bieber and his current date Hailey Baldwin, but their romance of the past continues to live in their fans' memories. To be more precise, in the form of tiny hearts on the popular picture sharing site Instagram. A particular throwback picture posted by Bieber of him kissing his ex-girlfriend Gomez garnered the maximum double-taps to become the most liked picture on Instagram.
The picture of the Sorry singer kissing his then lover, the 23-year-old Gomez, surfaced back in March, almost two years after the couple parted ways in 2014. And Bieber-Gomez fans just couldn't stop hitting the heart button to remember the pair's cute love story.
Among the 3,569,000 double-taps that the picture received to dethrone the former "most-liked picture title-holder" Kendall Jenner, one heart was of none other than Gomez herself.
The grainy old picture that captures the couple kissing shows the Hands To Myself singer sporting a red bikini top, possibly at the pool side. The picture was captioned "Feels".
Earlier this year, the couple sparked off dating rumours when Gomez attended the What Do You Mean singer's Los Angeles concert. According to a report in E! Justin had even planned to woo Gomez and win her back, "Justin wanted to rent out the Staples Center after his concert to do a repeat date night screening of Titanic for Selena because he is trying to get back with her," a source told E news.
Following this incident though, their romance took a backseat, even more when the Heart Wants What It Wants singer decided to avoid her ex-boyfriend altogether at the Met Gala after-party. However, fans still seem to fondly remember their adorable romance as is evident from the number of Instagram hearts their picture garnered.