Justin Trudeau marked World Environment Day by speaking to Canadians about climate change from a kayak on Monday (5 June).
The Canadian Prime Minister paddled up to a family living on Niagra-on-the-Lake in Ontario to discuss the impact of global warming.
The residents were surprised to find the prime minister on the edge of their garden in a kayak.
Carrie Robinson shared a video of the surprise meeting on Twitter. "Justin Trudeau just kayaked up to my house and talked to my parents? Classic," she wrote.
"We cannot walk away from the reality of climate change," Trudeau told the Robinson family. "The future is still bright for those who have the courage to confront hard truths, and the confidence to stay the course," he said in a clear jab at President Donald Trump who announced that the US would be withdrawing from the Paris climate accord on 1 June.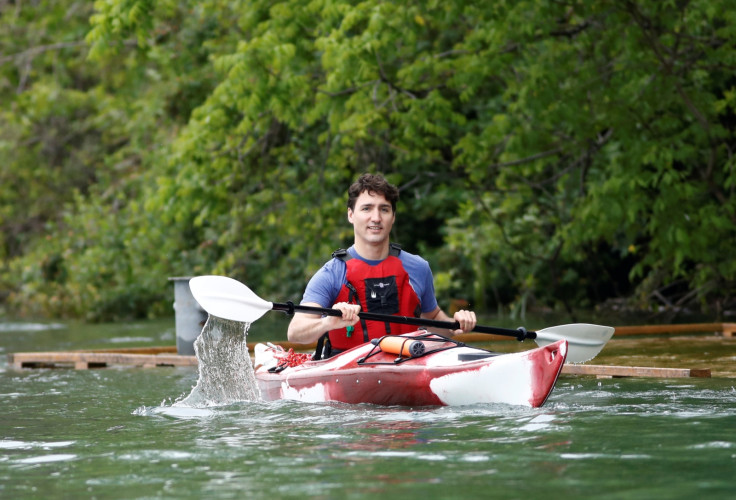 Trump's decision to pull out of the accord received condemnation from world leaders, including Trudeau who said he was "deeply disappointed."
On Monday, he reaffirmed Canada's commitment to tackling global warming.
"Canada will not back down from its commitment to fight climate change - and we are not alone. Around the world, nearly every country is on our side. Inaction is not an option," he told the Robinsons.