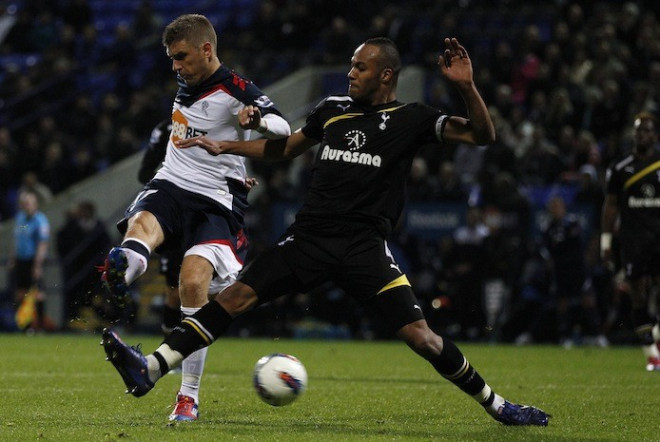 Tottenham defender Younes Kaboul has warned his teammates about conceding another defeat to Liverpool if they keep playing like they did against Southampton last weekend.
Even though Spurs eventually secured a 3-2 victory against Mauricio Pochettino's side, their sluggish start allowed their opponents a 2-0 advantage.
Tim Sherwood's side however managed to reverse the slide through a spirited comeback with a late Gylfi Sigurdsson goal. Kaboul cautions they can't do the same at Anfield.
"We have to make sure that we don't start against Liverpool as we started against Southampton. If we do, it will be very difficult to come back again, especially at Anfield," Kaboul delivered his warning via Tottenham official website.
"In the first half we let them have too much time on the ball and they were a threat. We're working hard and we're going there to take something out of the game and hopefully win it," Kaboul added.
"It's a great feeling and that's what football's about, it's for the fans and for us on the pitch. We were losing 2-0 and then we came back and you are thinking 'football is crazy'. Thankfully, it turned our way."
Meanwhile, his teammate Paulinho is confident about defeating Liverpool after the Reds beat them 5-0 earlier this season.
"This is a good game for us after the result against Southampton and now we have the chance to do well against Liverpool," he said.
"We have to forget about that game. We have a chance to go there, play well and hopefully come back with a good result. We know it will be difficult, but we have a chance.
Tottenham are sixth in the Premier League table, seven points behind Arsenal, who are currently sitting in fourth place and the Anfield game will be crucial in their Champions League battle.
"We have seven games to go, we're trying to finish as high as possible and we have to try to win this game."