Kaduna state in Nigeria bans Shia organisation IMN calling it unlawful society
The government said it based its decision on the finding of an inquiry panel investigating the Zaria killings.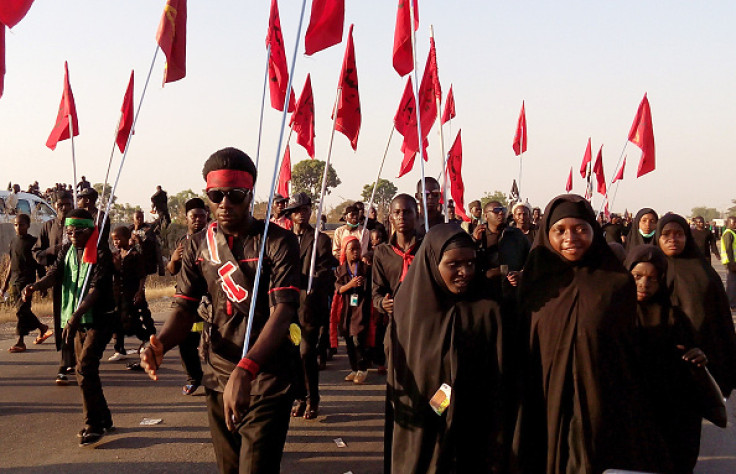 The Kaduna State Government in Nigeria on Friday (7 October) declared the Islamic Movement of Nigeria (IMN) as unlawful. Citing "peace and security" as the reason behind the decision, the government said the ban on the Shia Islamic organisation would ensure that all persons and organisations in the country abide by the law and the Nigerian state constitution.
The move against the Shia group comes months after hundreds of people from the sect were killed in the northern city of Zaria after they were accused of plotting to kill the Nigerian army chief. A judicial inquiry commissioned by the state found the Nigerian army guilty of the deaths of close to 350 people from the Shia sect in December 2015.
On Thursday (6 October), the state council in Kaduna convened a meeting in which it was decided that the Shia organisation will be banned. The government reportedly based its decision on the findings of the inquiry commission.
The investigating panel had reportedly wanted to hear the group's version with respect to the December 2015 incident, but IMN members refused to appear before the panel, demanding the release of its leader, Ibrahim El-Zakzaky, and others from detention.
"The Judicial Commission of Inquiry into the Zaria Clashes of 12-14 December 2015 found that the IMN is not a registered organisation, that it has a paramilitary wing and that its members do not recognise or respect the laws of the country and the duly constituted authorities that have the responsibility to secure and administer the country," Samuel Aruwan, a spokesperson to Governor Nasir El-Rufai, reportedly said in a statement.
"This action is taken in the exercise of the government's duty to preserve peace and security in the state, and to ensure that all persons and organisations are guided by lawful conduct and with due allegiance to the Nigerian state and its Constitution," the statement said, Premium Times reported.
According to the declaration, anyone found involved in unlawful activity would be given seven years jail or a fine.
© Copyright IBTimes 2023. All rights reserved.