The Nigerian army is responsible for the December 2015 killings of hundreds of people belonging to the Shia Muslim sect in the northern city of Zaria, an inquiry commission report has concluded. Accusing the military of using "excessive force" leading to the death of 349 people, including one soldier, the commission has recommended prosecution of the guilty military personnel.
The military had blamed the clashes on the Shias, accusing them of trying to assassinate army chief Gen Tukur Buratai by blocking his convoy. The Islamic Movement of Nigeria (IMN) denied the allegations and accused the army of killing hundreds of innocent and unarmed people.
The judicial inquiry commissioned by Kaduna state, where Zaria is located, found that of the 349 killed in the clashes, "347 (excluding the soldier) were buried in a mass grave". The commission also found that the unrest, in addition to claiming lives, destroyed property worth thousands of dollars. The findings were based on 3,578 memoranda – including 132 letters and 3,446 emails – along with 39 exhibits and 87 witness testimonies.
"The Nigerian army used excessive force. The commission therefore recommends that steps should immediately be taken to identify the members of the NA (Nigerian army) who participated in the killings of 12th — 14th December 2015 incident with a view to prosecuting them," the 193-page report says.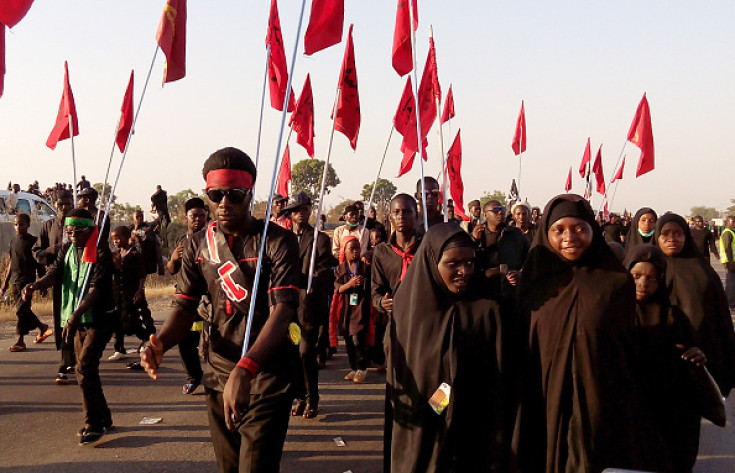 The commission also blamed Shia leader Sheikh Ibraheem Zakzaky, who is in police custody, for failing to rein in his followers during the clashes.
Sani Usman, Nigerian army spokesman, was quoted by Reuters as saying that the army was aware of the report and was studying it. The commission report has substantiated fears expressed by several human rights organisations – including Amnesty International – about ill-treatment of civilians by military personnel. Nigerian President Muhammadu Buhari, a former military ruler, has vowed to root out human rights violations by soldiers.