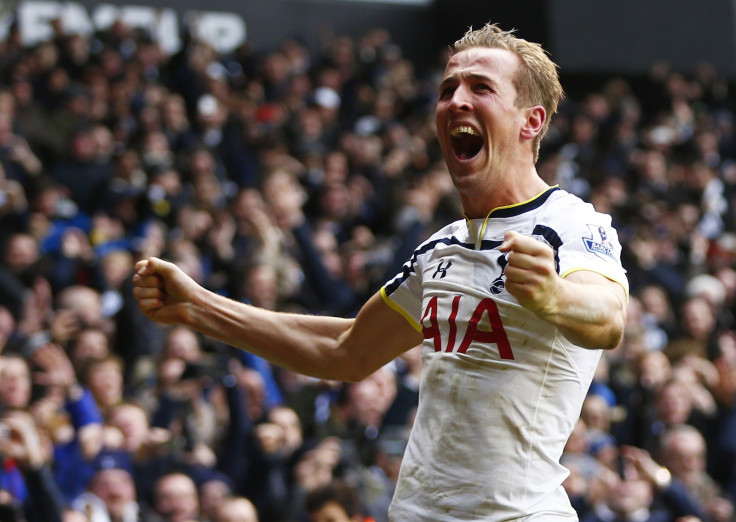 Harry Kane says he was lucky to be given his chance in the Premier League by Tim Sherwood, calling on other managers to trust more in youngsters rather than big-money signings.
A product of Spurs' youth set-up, Kane appeared to be out of favour with the club after being sent on four loan spells within three years. But Tim Sherwood gave the England Under 21 man his much-needed chance and he's been a shining light for an attacking line-up that haven't lived up to their billing.
Kane has taken every opportunity to show his worth to Tottenham and the 21 year old credited former manager Tim Sherwood with giving him his chance at the top, saying more strikers need to be given these chances in order to step up.
"I was quite lucky," he said, according to the Mirror. "Tim Sherwood first of all played me [regularly] in the Premier League. I knew Tim from the development squad, and we had a great relationship.
"He threw me in when maybe other managers wouldn't have. Maybe that's what a few more young strikers coming through need."
After being compared to legendary attackers Sheringham and Shearer, Kane says he can see some similarities and hopes he has a career almost as good as the pairs', who both had long stints for England.
"I can see a bit of both in me." he explained. "To be compared to someone like Alan Shearer is very special. He's the all-time Premier League top goalscorer. If I score anywhere near as many as he did, it wouldn't be a bad career.
"I feel sometimes I play in both of those roles for Spurs, and I see little bits that they had in my game. Shearer was a great finisher, and I like to think I'm a good finisher.
"Sheringham brought others into play, so you can definitely say I have some similar attributes. Hopefully I can do well and continue to score goals, and one day people will say that this player is like Harry Kane."