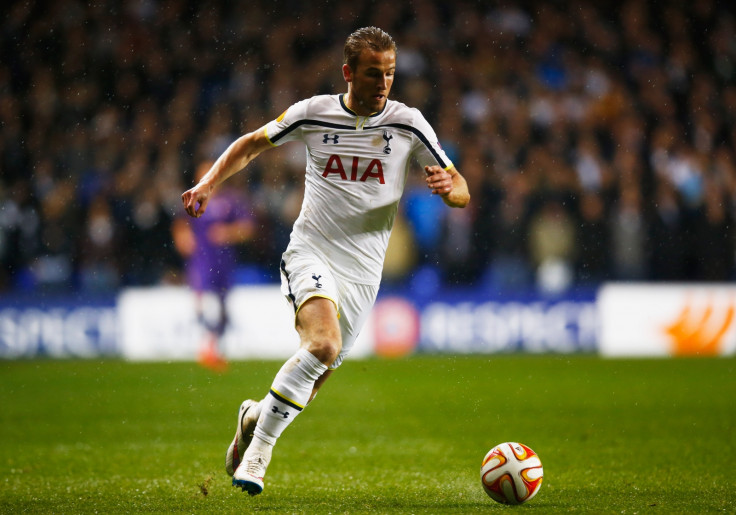 Chelsea defender Branislav Ivanovic has conceded Tottenham starlet Harry Kane is the "main target" to stop ahead of the League Cup final between the London clubs on 1 March.
Even though the 21-year-old striker started the season as the back-up of both Emmanuel Adebayor and Roberto Soldado he has eventually become into one of the sensations of the Premier League.
The striker has scored 24 goals this season – 14 in the Premier League – including a brace during the 5-3 impressive victory over Jose Mourinho's side in New Years' eve.
Kane has keep his sensational form in recent games, scoring a brace against Arsenal in the North London derby while also netting one goal in the defeat to Liverpool and another one in the last Premier League game against West Ham to secure a point for his side with a penalty in the injury time.
Ivanovic admits Chelsea are wary about the Tottenham starlet but also alerts over the talented Christian Eriksen, who has netted 11 goals this campaign.
"Kane is the main target and the star of their team," Ivanovic said to Standard Sport.
"But behind him are a lot of quality players like Christian Eriksen. They give him [Kane] a lot of balls, so we have to stop the runs he makes, the space he finds, close him down more."
"We know we have to work very hard defensively to stop them. It is important we always have a block of five or six players and this will reduce the space for them."
Ivanovic urges his side to avoid repeating the same mistakes they did during their last Premier League encounter and is confident they can face the challenge despite a key star for the back-line like Nemanja Matic will not be able to help them due to suspension.
"Sometimes you have a bad day — more than half of the team did in the last match against them. Every time we conceded, we went more open and they hurt us. But in the final, we know we don't have to go out and attack like we did last time."