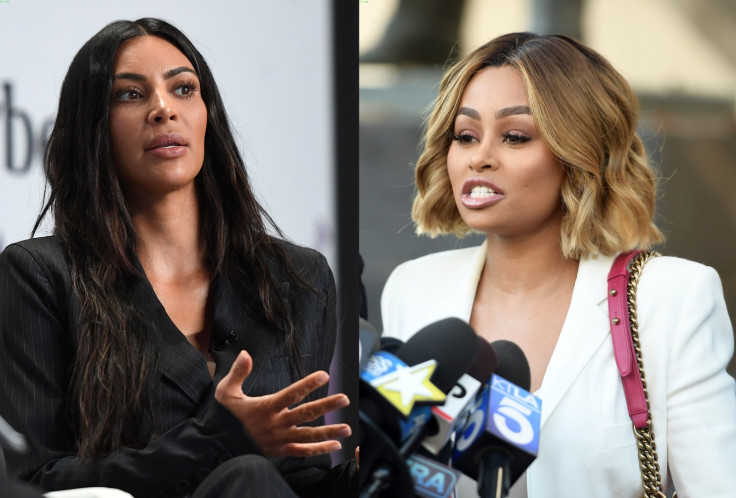 The Kardashians are considered reality TV royalty, with more influence than some politicians, pop stars and religious figures. This means, according to Blac Chyna, that if you cross them, they have the power to destroy.
The 29-year-old glamour model and reality star - who has 13-month-old daughter Dream with her former fiancé Rob Kardashian - has accused the famous family of trying to sabotage her career.
Chyna enlisted the services of legal honcho Lisa Bloom, asking the courts to grant a restraining order against Kardashian after he posted a string of x-rated posts of her online, claiming she taunted him with affairs with other men, was a habitual drug user and a gold-digger.
She also alleged he had been abusive towards her, which he denies.
In new court documents obtained by TMZ, Chyna claims her ex-partner's famous family have been plotting her downfall following their very public split and have been orchestrating a smear campaign against her.
"The unwritten rule no one told (her) when she began her relationship with Kardashian is that the entire family will come after you if you leave," she states adding that they will use " their fame, wealth and power to take you down, including getting your television show cancelled (despite great ratings), spreading lies about you, and even funding a bogus lawsuit about a crumbled gingerbread house."
Chyna, real name is Angela Renée White, previously sued Kim Kardashian and Kris Jenner for allegedly getting her 2016 E! reality show Rob & Chyna cancelled after just one season "despite great ratings" after she got on their bad side.
"Rob Kardashian and his powerful, vindictive family have done enough damage to Ms. White's career and professional reputation, which she singlehandedly built from scratch - without the help of a famous last name. This lawsuit seeks to hold them accountable."
Lawyers for the Kardashians have denied having a vendetta against Chyna adding that production of Rob & Chyna was thwarted after Chyna obtained a restraining order against Rob in 2017.
They stated in their filing to get the suit thrown out: "Given Plaintiff's conduct in seeking and obtaining a restraining order that required Rob to stay away from Plaintiff and her workplace, no trier of fact could possibly find that it was reasonably probable that a second season of 'Rob & Chyna' would have been picked up and filmed."