Big Bang Theory fans freak out as Kaley Cuoco's fiancé poses in just an apron: 'Kiss the Cook'
"The only way to cook in the Cook household," the professional equestrian wrote on Instagram.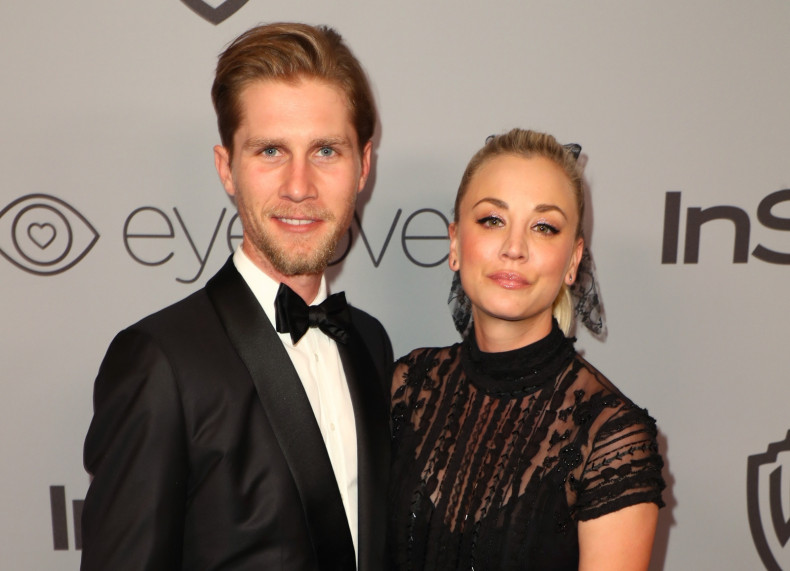 Kaley Cuoco's fiancee Karl Cook just shared an outrageous photo of himself on Instagram and The Big Bang Theory fans are freaking out.
Cook is seen wearing just an apron and chef's hat with a "kiss the Cook" tagline written on them. The equestrian is holding a glass of drink, as he tries to strike a sexy pose for the camera.
"The only way to cook in the Cook household. Thank you @a.ayers10 for the Christmas gift!!!! Haha" reads the hilarious caption. The Big Bang Theory actress has replied to her fiance's antics with a facepalm emoji in the comments section.
Fans too found Cook's antics funny. "Oh my gosh! I love it! Hilarious! You have to love a man with a sense of humour!" one user commented. Another Instagram user cheekily asked, "Boxers or thongs??? Or nothing at all?? Under those Apron Strings???Lol too freaking cute!"
"Well......now I can never wear and apron or chefs hat! This is now burned into the subconscious....well played," wrote another fan of the couple, who got engaged on 1 December.
One user hilariously wrote, "Omg I'm dead just dead," while another came up with a funny suggestion for the equestrian. "Karl, don't turn your back when bacon is in the skillet or you will have sizzling buns. Of course, Kaley can only be the judge of that right now."
The couple attended the 2018 InStyle Golden Globe post-party in Los Angeles on Sunday (7 January) evening in a black ensemble for the Time's Up protest. The Big Bang Theory actress looked gorgeous in a long see-through dress worn with black undergarments.
Her dress featured a high-neckline with delicate ribbons of fabric throughout. The 32-year-old tied back her long blonde hair into a chic high ponytail adorned with a darling black ribbon. Cook looked dapper in a shiny black suit and bow tie, and matching black shoes.
The CBS star also revealed why she thinks Cook is the one for her, to People Magazine at the Golden Globe After Party. "He's blonde. Figured we'd have really cute blonde babies," she joked.
The Penny actress also gushed that they are very "happy and super excited" about tying the knot. "It feels awesome," she added.
The 32-year-old actress, who was previously married to Ryan Sweeting for just 16 months, explained, "You just know when you meet the right guy. I mean, sometimes you make a mistake along the way. I think that's a part of life."
"And now I'm finally going to be settled, and I found the right person, and I'm super grateful for that."