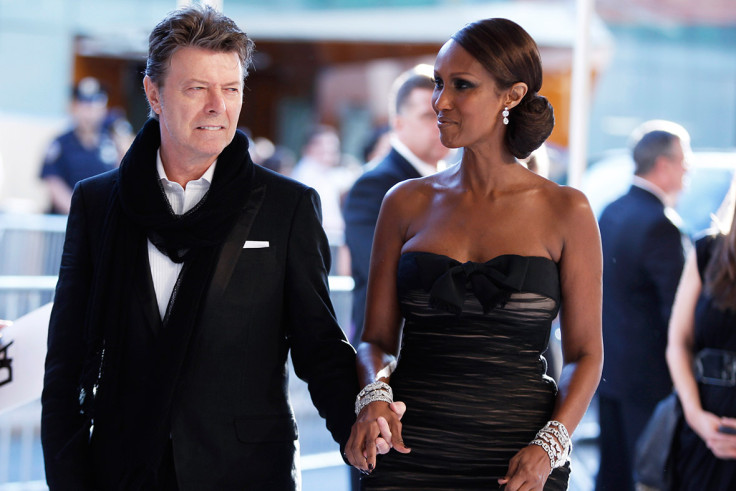 Supermodel Iman has shared never-before-seen pictures of her late husband David Bowie on what would have been his 71st birthday.
The legendary rocker succumbed to his secret battle with cancer just days after his 69th birthday. Two years on, and he still has the love and adoration of millions of fans.
Taking to Instagram, Iman led the tributes to Bowie by sharing a series of black-and-white photographs of him as a child. In the flashback images, the late singer-songwriter is shown sitting against a cushion. The accompanying caption read: "1947 - Forever. BowieForever."
Scores of her 471K followers flocked to the comments section to show their appreciation for the touching post.
"Much love now and forever David. Iman we r with u." one person said while another wrote: 2Oh what a sweet bubba he was!!"
Iman tied the knot with The Space Oddity singer in 1992 and the couple welcomed their daughter Alexandria in 2000. The Somali beauty recently opened up about how she coped with his death, saying she might never "get used to losing" the Starman hitmaker.
"David gave me the most exciting, touching, and deliriously loving 24 years. Still, it was not enough— shockingly brief," Iman wrote in a note penned for Vogue. "And although I'll never get used to losing him, David is nonetheless hiding in plain sight."
She added that while the global mourning deepened her sense of loss, it ultimately helped her grieve and move on. "We surrendered a husband, a father, a father-in-law, a friend, a mentor, and all the nameless daily ecstasies that occur between people who love one another," she explained. "Universal grieving for your life partner can also keenly deepen your own sense of all that you've lost."