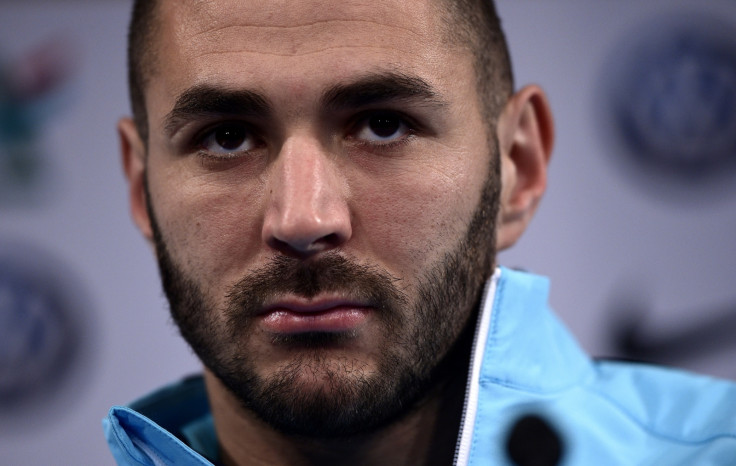 Karim Benzema's international future has been put in serious doubt after the French national team announced the Real Madrid striker's indefinite suspension over an ongoing court case surrounding accusations of blackmail.
Benzema has been charged with conspiracy to blackmail after he allegedly attempted to extort his national teammate Mathieu Valbuena over a sex tape. The Associated Press quoted French Football Federation president Noel Le Graet as saying Benzema had been ruled out of selection. Le Graet, who had previously supported Benzema, said the decision was "heart-breaking".
Benzema told judges investigating his role in the case that it was all a misunderstanding that had been blown out of proportion. The case has tarnished the striker's reputation. French Prime Minister Manuel Valls joined calls for him to be banned from the national team.
However, Benzema denies any wrongdoing against Valbuena , a midfielder with Lyon midfielder. "I think all this is a big misunderstanding," he told investigating judge Nathalie Boutard during questioning, according to extracts published by Le Monde newspaper.
The 27-year-old allegedly contacted Valbuena to persuade the 31-year-old to strike a deal with blackmailers who threatened to publish a lewd video of him. Benzema was made aware of the clip through a childhood friend, Karim Zenati, who is also under investigation. The two were having a meal together in Madrid when they were joined by a third person, who knew Zenati.
"A person gave me a Louis Vuitton bag and told me about a video of Mathieu Valbuena," Benzema recalled, saying he had not met the man before. "And there, at that moment, I said to him: "Stop now, I do not want to hear about [this]".