Mathieu Valbuena sex tape: Real Madrid will terminate Karim Benzema contract if he is found guilty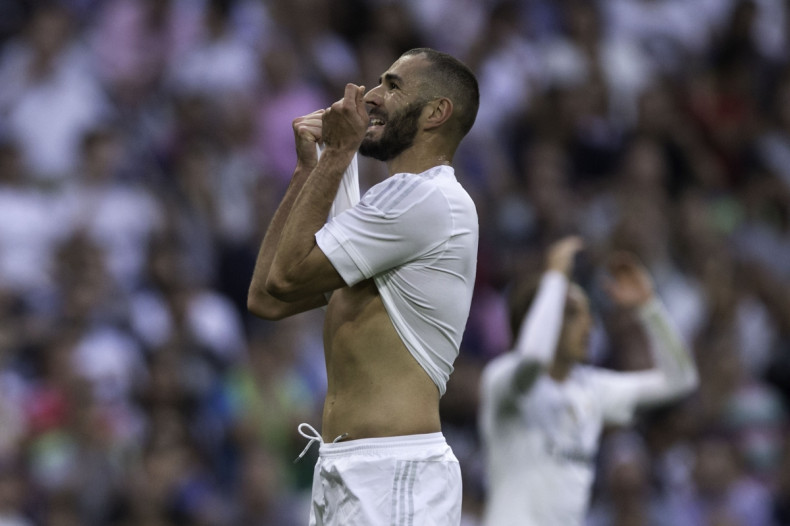 Real Madrid president Florentino Perez will dismiss Karim Benzema if the France international is found guilty of involvement in the sex tape scandal surrounding his compatriot Mathieu Valbuena, AS has claimed. The Spanish giants have put on a public display of support for the striker, but the publication says their chief is open to parting company with the player in the January window.
Benzema faces up to five years in jail after been charged with complicity in the extortion case involving his French teammate. At the time of his arrest, Real Madrid made an official statement backing the player, with Perez going as far to call him "completely innocent".
"The Real Madrid president, Florentino Perez, held a meeting with the player in which he gave him his full support and expressed his confidence that his actions were in good faith and that he is completely innocent, "the statement said. "The club values and recognises the professional commitment, the displays of camaraderie with his teammates and the impeccable attitude he has shown as a core member of the first team squad for the more than six seasons that he has been a part of Real Madrid."
AS, however, now reports Perez will terminate Benzema's contract with immediate effect if he is found guilty.
Benzema has been linked with a move away from the Santiago Bernabeu, most significantly to Arsenal, in recent transfer windows. However, Real have always refused to sell him, as the player is seen as one of Perez's main galacticos, being behind his signing from Lyon in 2009.
The club have supported him over previous scandals, including the occasion he was accused of having sex with an under-age call girl. He was eventually found not guilty, arguing he could not have known the girl's age.