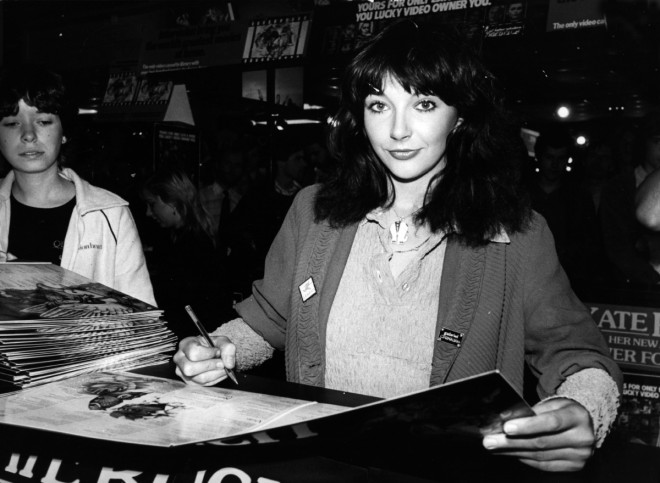 Kate Bush has ended a 35-year tour hiatus and announced she will play 15 shows at London's Hammersmith Apollo.
The singer's first and last tour was in 1979. Even though the 55-year-old singer has released 10 studio albums, she has largely shunnned the spotlight.
The superstar prefers a quiet life and moved out of London and away from the gaze of adoring masses after buying a home in East Portlemouth on the Devon coast.
Apparently Bush kept her movements in Devon so ­private that locals thought when she moved she must have done it during the middle of the night.
She did however make a rare public appearance last year when she met the Queen at Windsor Castle to accept a CBE for services to music.
Reclusive
Bush's only tour took place between April and May 1979. Her last date was at the Hammersmith Apollo.
Bush did not stop performing altogether though, and in the 1980s she participated in benefit concerts for The Prince's Trust and The Secret Policeman's Third Ball and gave occasional live performances, notably dueting with Peter Gabriel and David Gilmore.
Performances sparked whispers Bush would return to touring but she instead became famously reclusive.
Rumours pointed to a crippling fear of flying and the death of 21-year-old lighting director Bill Duffield as the reasons for her reclusiveness.
Most likely is that the singer-songwriter, who is known to enjoy taking creative control of projects, would not have been able to recreate her vision while on the road.
But now fans will finally get an opportunity to see the spellbinding musician up close when she once again takes to the stage.