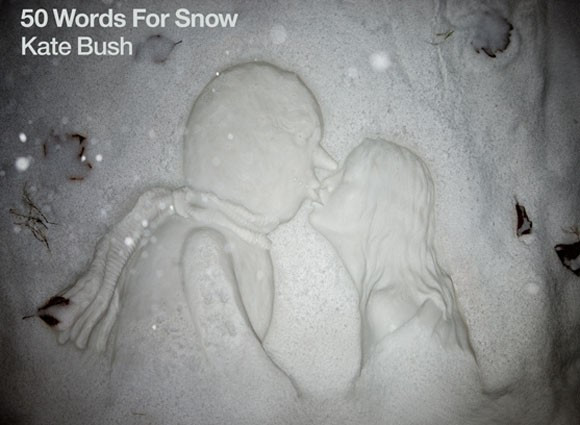 Kate Bush has announced the details of her new album, due to be released in six months.
Titled "50 Words For Snow" the 7-track album will be her second album after her debut "Aerial" released 6 year ago in 2005.
Bush's previous record from this year, "Director's Cut", was a set of reworked songs from her albums "The Sensual World and The Red Shoes"
Bush announced the album, which will include seven songs amounting in around 65 minutes and was recorded at the same times as Director's Cut, to her fans through her website.
The album cover art displays an image of a snowman kissing a woman, who has been moulded from snow.
"50 Words For Snow" is to be released on November 21st on Bush's own label Fish People.
See the early realeased, full track listing for Kate Bush's "50 Words for Snow":
-"Snowflake"
-"Lake Tahoe"
-"Misty"
-"Wildman"
-"Snowed in at Wheeler Street"
-"50 Words for Snow"
-"Among Angels"