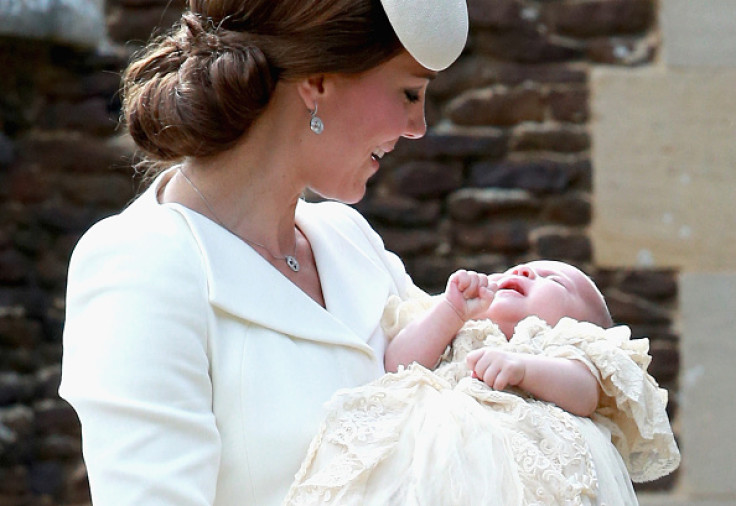 Kate Middleton and Prince William's daughter, Princess Charlotte, will not be wearing dresses anytime soon. The Duchess of Cambridge's favourite children's designer, Rachel Riley, revealed that she does not think the royal baby will be wearing two-piece ensembles until she is a bit older.
"Because they're a traditional family, I'm sure that she'll wear babysuits for the first year, and then only when she's walking will she then move into dresses," she told People. "Even in terms of separates, I don't think she'll be wearing separates until much later," Riley added.
Prince George had turned heads at the christening of Princess Charlotte in his £85 Rachel Riley outfit. The two-year-old looked adorable in a set of red shorts and embroidered shirt.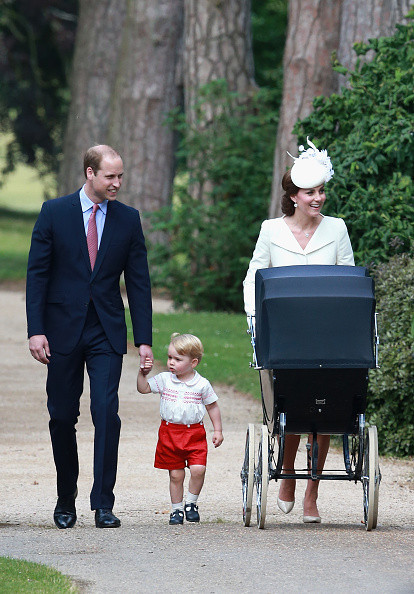 "They are absolutely trendsetters," she said of the royal family. "When you look at them, they're just gorgeous, their clothing is gorgeous. The royals stay relevant and modern."
Riley revealed her designs were inspired from the way Princess Diana dressed young Prince William and Prince Harry. She told The Daily Mail: "I look at old pictures of William and Harry as boys because the outfits are beautiful and a wonderful inspiration. Princess Diana had a great sense of style. She was a nursery teacher so was a natural with children and knew how to dress them. She dressed William and Harry in clothes that are appropriate for children."
"They were comfortable and classic and, being from a traditional family, I think Diana understood the need for the Princes to be properly dressed. Diana loved fashion and she wore everything so well," she added.