Kate Middleton's Biggest Admirer, Angelina Jolie, Invites Duchess of Cambridge to Olympic Party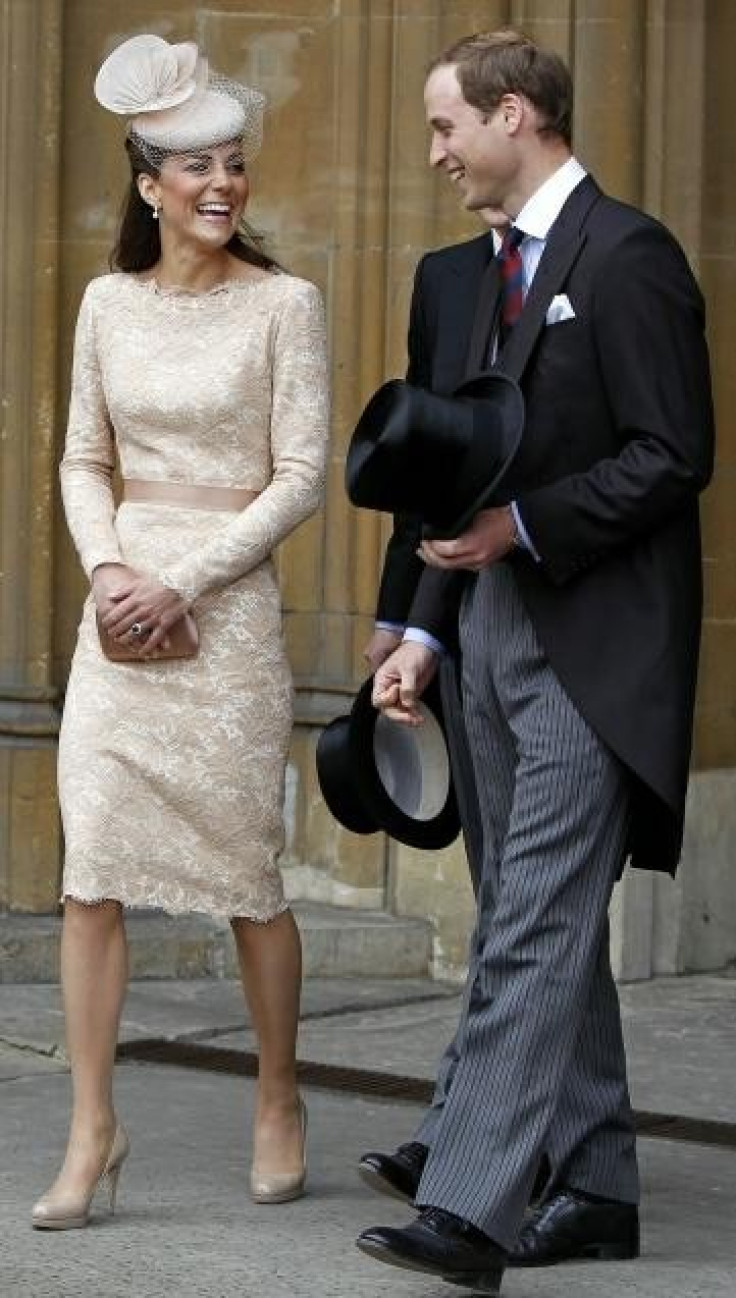 Duchess of Cambridge Kate Middleton Stuns in Lace Alexander McQueen Dress at Queen's St Paul's Thanksgiving
Reuters
There aren't too many people in the world who aren't Kate Middleton fans and this includes Hollywood star Angelina Jolie. The actress is apparently a huge fan of the Duchess of Cambridge and has admitted as much on several occasions and in an attempt to express her admiration, Jolie and her partner Brad Pitt have invited Kate to an Olympics party.
Hollywood's most glamorous couple, Angelina Jolie and Brad Pitt, have settled on Night at the Museum as the theme for the party but it will remain based on the Olympics. According to the Daily Mail, the party, to take place on 25 July, two days before the official Olympics party, is to be held in honour of sporting heavyweight Muhammad Ali. The glamorous soiree is intended to raise funds for the couple's chosen charity, Sports for Peace.
The party will be hosted in a £20mn London townhouse the couple owns; incidentally, the house has yet to be opened to the press and it could remain that way. Apparently guests will be instructed not to take photographs. In any case, the guest list includes some of the most important people from the world of glamour from both America and the UK.
"The who's who of British and American celebrity will be in attendance, and invitees have been ordered not to take any photos from their phones," a source told the Daily Mirror.
Jolie and Pitt earlier moved to London in order to make their shooting schedules easier. Apparently Jolie even has a portrait of Kate Middleton in one of the rooms and has switched to the Duchess of Cambridge's favourite designer - Jenny Peckham.
We should point out the invitation to Prince William and Kate Middleton has not been accepted as yet. However, Prince Harry, David and Victoria Beckham, Sharon Stone, Michael Douglas and Catherine Zeta-Jones are a few of the others who have been invited for the party.
If the Duchess of Cambridge does come, what would she wear? Equally interestingly, what would Jolie wear?
© Copyright IBTimes 2023. All rights reserved.